While indie development may seem like a recent phenomenon, "bedroom coders" were pretty common throughout the '80s and '90s, especially in Europe. This was all thanks to the prevalence of home computers, such as the BBC Micro, ZX Spectrum, and Commodore 64. It's on the latter that Manfred Trenz created Turrican in 1990, a side-scrolling action game that was heavily inspired by Metroid. The game proved popular and was critically acclaimed, leading to many ports and sequels.
Now, several games to take on the Turrican name are finally getting ported to modern platforms courtesy of Strictly Limited Games, and the Switch is one such platform.



There are so many games to be covered that there are actually two anthologies.
The first Anthology includes…
Turrican (Amiga)
Turrican 2 (Amiga)
Super Turrican (SNES)
Super Turrican Director's Cut (SNES)
Mega Turrican Score Attack (Mega Drive)
While the second Anthology brings you…
Turrican 3 (Amiga)
Mega Turrican (Mega Drive)
Mega Turrican Director's Cut (Mega Drive)
Super Turrican 2 (SNES)
Super Turrican 1 Score Attack (SNES)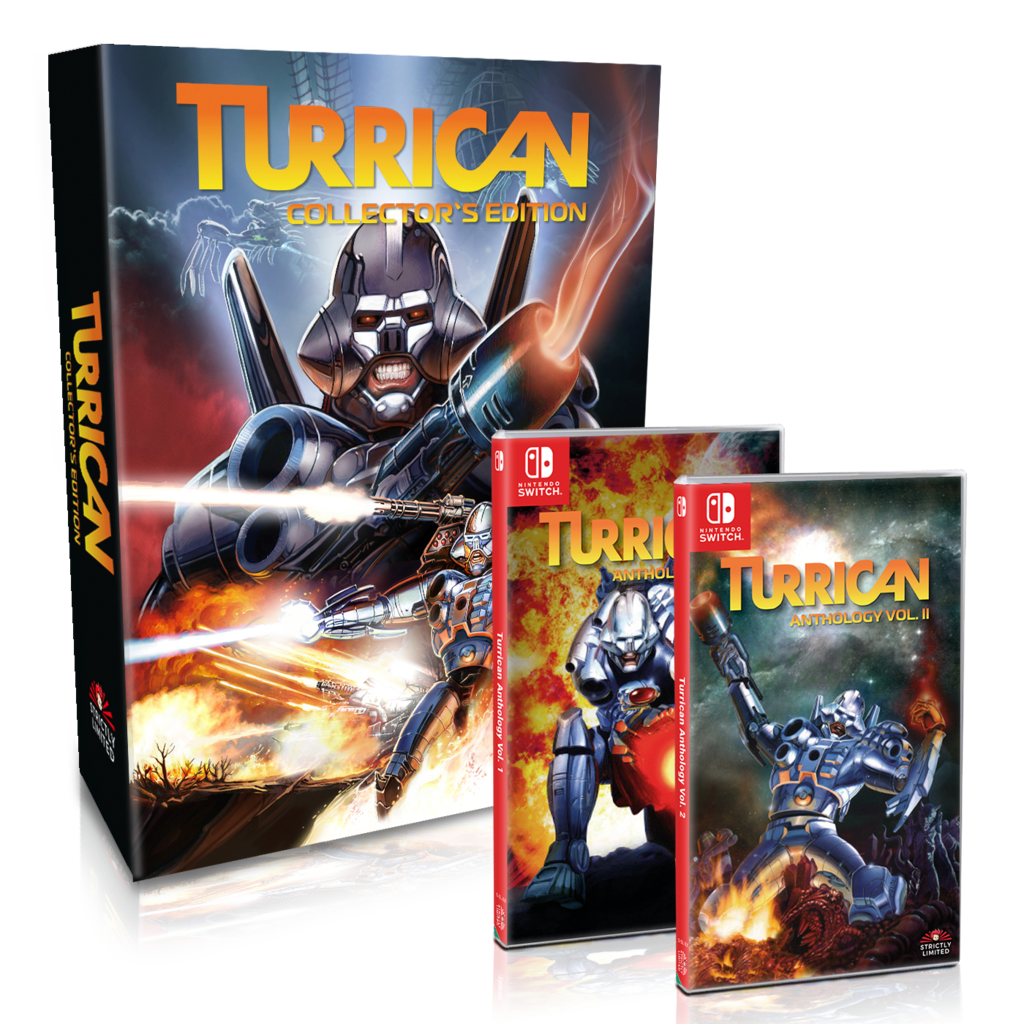 Each costs €34.99, but hardcore fans who want both best get the the €99.99 Collector's Edition. On top of including both boxed games, you'll also get…
Collector's box with magnetic latch
Turrican Documentary (BluRay)
Soundtrack
Art Book
Sticker Sheet
4 Acrylic Art Cards
2 Large reversible Posters
Enamel Pin
Signed Postcard (Print)
But if you're an even more hardcore fan, an extra €100 will net you the Ultra Collector's Edition, which comes with even more goodies, including a 20cm figure of Turrican himself.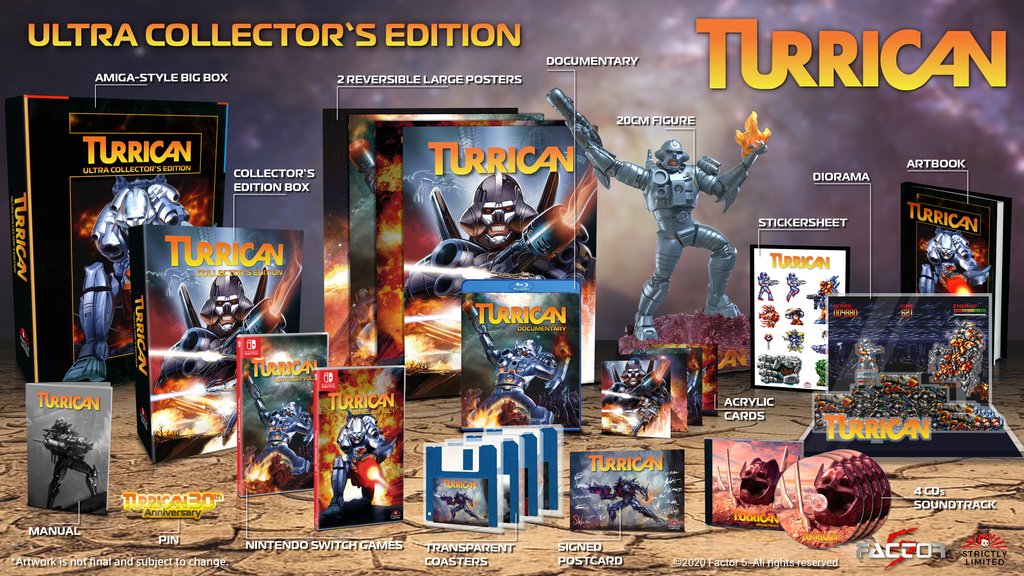 Finally, a variety of physical retro reproduction carts are also available to pre-order, if you want to play the games on the original hardware.
The standard editions of the game are expected to be shipped in February/March of next year, while the collector bundles will land in April/May.

Leave a Comment