Publisher Microids and developer Oddworld Inhabitants have been bringing the weird Oddworld series to Switch in reverse order throughout 2020. Back in January we got 2005's Stranger's Wrath, then in May there was 2001's Munch's Odyssey. Now it's been announced that in October we'll be getting the 1997 game that started it all, Abe's Odyssey, albeit in the form of its "New 'n' Tasty" HD remake.
Unlike the later two titles, Abe's Odyssey is a 2D platformer of sorts, where you control the lanky Abe through dangerous environments while rescuing fellow Mudokons from enslavement. Check out the Switch trailer below:



The Oddworld: New 'n' Tasty Switch port will release both physically and digitally this October.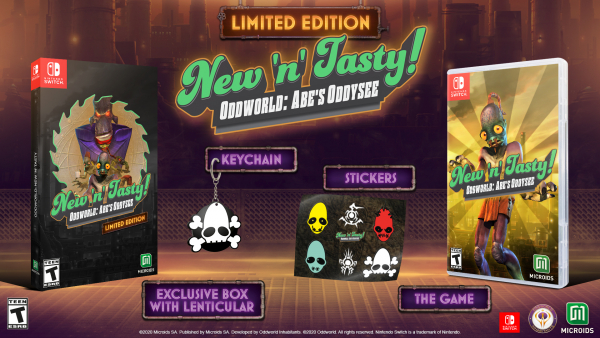 Leave a Comment