Pikmin 3 Deluxe is still a few months away, and while it's easy enough to look back at the original Wii U release (unless you want to pick up Pikmin 3 DLC from the eShop) for what the game has in store. If you're instead asking what's new in Pikmin 3, Nintendo's given a brief glimpse of what's to come.
The Piklopedia has been newly added to #Pikmin 3 Deluxe! This valuable resource contains information on creatures you encounter during your adventures. In addition, you can collect in-game badges by meeting certain conditions! pic.twitter.com/oHD76Rjkxj

— Nintendo of America (@NintendoAmerica) August 5, 2020
Yesterday we learned that side story missions starring Olimar and Louie were being added in, but also included will be a Piklopedia feature. This bestiary will log information on the creatures you encounter as well as where they roam and how many you've killed. Judging by the character icons, each of the playable captains may have something unique to say about them as well.
Alongside information, you'll also be able to earn badges based on your completion of the Piklopedia and other accomplishments in-game. Whether these achievements reward anything else remains to be seen, but the added tasks will add more to-dos to even the most accomplished PNF-404 explorers.
We've also gotten a full look at the Pikmin 3 Deluxe box art, matching up with the original release's save for the addition of a flowery "Deluxe." Though Purple and White Pikmin are still absent from the group shot, it's good to have these little guys back. You'll be able to pluck Pikmin 3 Deluxe for yourself on October 30th.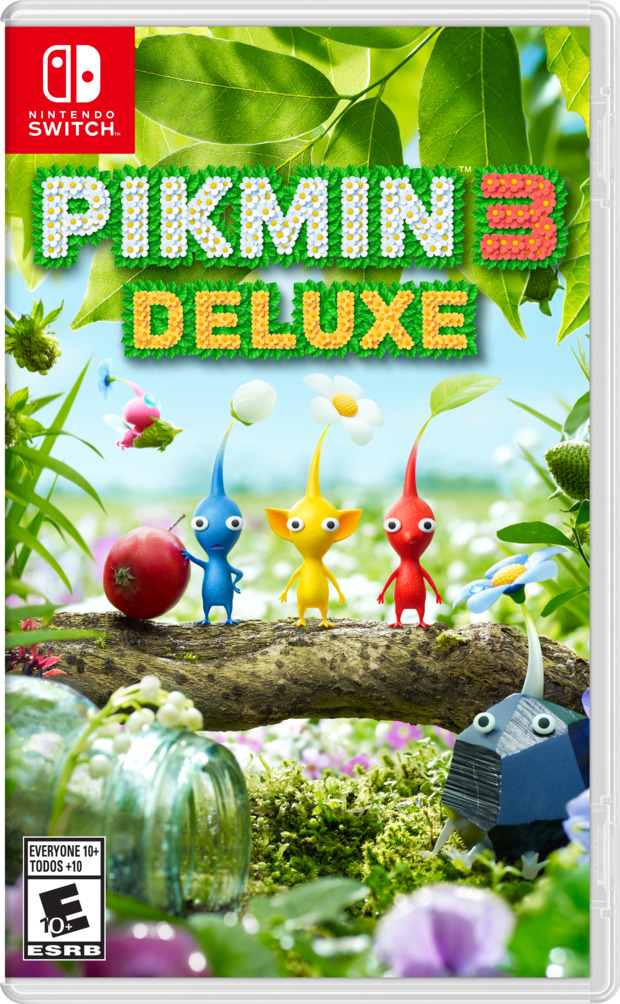 Leave a Comment