The highly anticipated suped-up and modernized Game Boy from Analogue is finally making its way to the public's hands.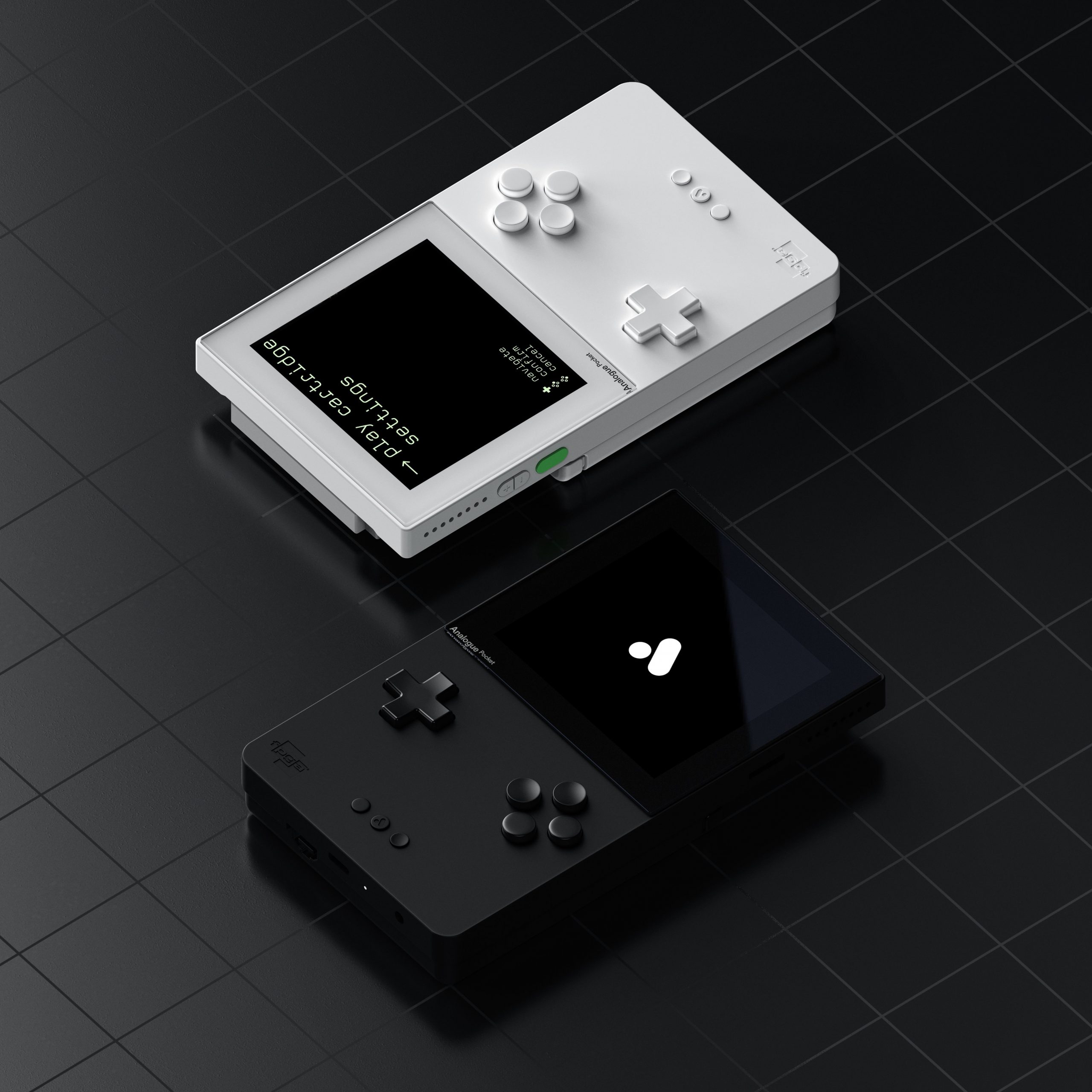 The company announced today across social media that pre-orders for the Analogue Pocket are set to go live on August 3rd at 8 a.m. PST with a limit of two per order. Alongside pre-order and release information, the company has listed more details regarding the final product customers can soon ensure their hands will have. The following previously unannounced Pocket features, changes, and functions come directly from Analogue's website:
Pocket and Dock each have had a small design change. The Pocket's start, select, and home buttons have been moved to the low-center for optimal comfort. The Dock's now has added recession for stability.

Pocket can sleep and wake at any time during use. Press the power button and Pocket will suspend gameplay and enter a low power sleep mode. Press the power button again to wake and pick up right where you left off.
Several accessories for Pocket have been announced such as a transparent Hard case.

Analogue Dock supports up to 4 controllers. You can connect controllers via Bluetooth, 2.4g and wired USB. Yes, Dock features 2.4g in addition to Bluetooth.
Pocket supports Pocket to Pocket Multiplayer. Up to 4 players. Requires cables sold separately.
Pocket's display is made from Gorilla Glass and 3x the typical thickness (1.5mm) in smartphones. It's tough.
Pocket's display is ultra-capable for a handheld. It has variable refresh and features user-controllable 360° display rotation (for things like tate mode).
Pocket has a new feature called Original Display Modes. Transform Pocket's display into the display on an original GB, GBC, or GBA. Quirks and all. Pocket's 615ppi display allows astonishingly accurate recreation of original hardware display characteristics.

Pocket has a 4300 mAh battery with 6-10 hour gameplay time / 10+ hour sleep time.
GB Studio has helped partner with Analogue so users can bring their game ideas to reality with zero programming knowledge needed. GB Studio is a quick and easy to use drag and drop retro game creator. It allows you to generate proprietary .pocket files to run of your SD.
The Analogue Pocket is a multi-video-game-system portable handheld with a digital audio workstation containing a built-in synthesizer and sequencer, and it has been designed to be compatible with over 2,780+ Game Boy, Game Boy Color & Game Boy Advance cartridges. Like other devices from the company, Pocket works with unique cartridge adapters for compatibility with other handheld systems such as Game Gear, Neo Geo Pocket Color, Atari Lynx & more.
You can pre-order the Analogue Pocket when the company's official store page goes live.

Leave a Comment