Earlier today, developer GungHo hosted a livestream which detailed new info about features and updates coming to Ninjala in Season 2, as well as providing news on upcoming events and content outside of the game.
The stream opened with a reminder that the 100 free Jala, which was distributed to all players to celebrate the game surpassing 3 million downloads, is still available.
Players simply need to log in to claim their prizes. The game has also been updated to version 1.2, with balance and system changes being made throughout the game.
Head over to the official Ninjala website for full details on the changes and patch notes.
All the content coming in Ninjala Season 2
Ninjala Season 2 has officially been dated for Wednesday, August 26th.
With it comes the new Board Class weapon, a large skateboard-like weapon that Ninjas carry under their arm the way a surfer carries their board to the sea.
When attacking, the player jumps on the board and lunges feet-first toward their opponents, letting loose a flurry of flips and kicks that send their enemies flying.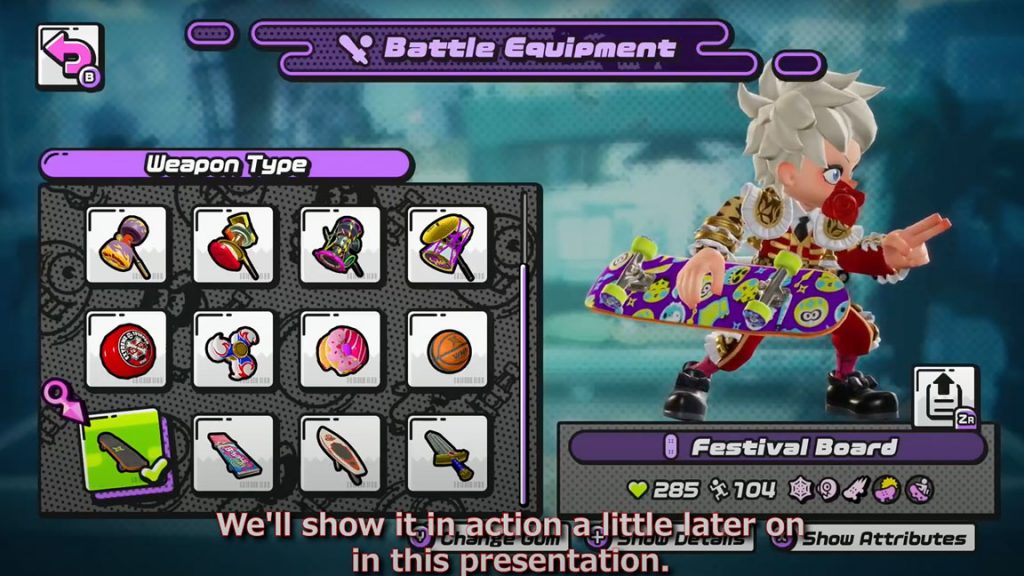 The Board Class' Special is, well, special! The player jumps onto the weapon and actually rides it like a skateboard, pushing off with their foot as they zoom around the map.
Players can ride the board up walls and along gum rails, doing mid-air tricks to give their attacks a one-time buff. Only the "Festival Board" variant of the weapon had its Ninjitsu detailed, and it's called "Shinobi Beast."
This Ninjutsu turns the player's Ninja into a giant, three-eyed juggernaut whose attack power is capable of destroying a drone in one hit and other players in only two! Along with the new weapon class, GungHo announced that new Abilities, Gum Ninjitsu, Specials and emotes are on their way, too.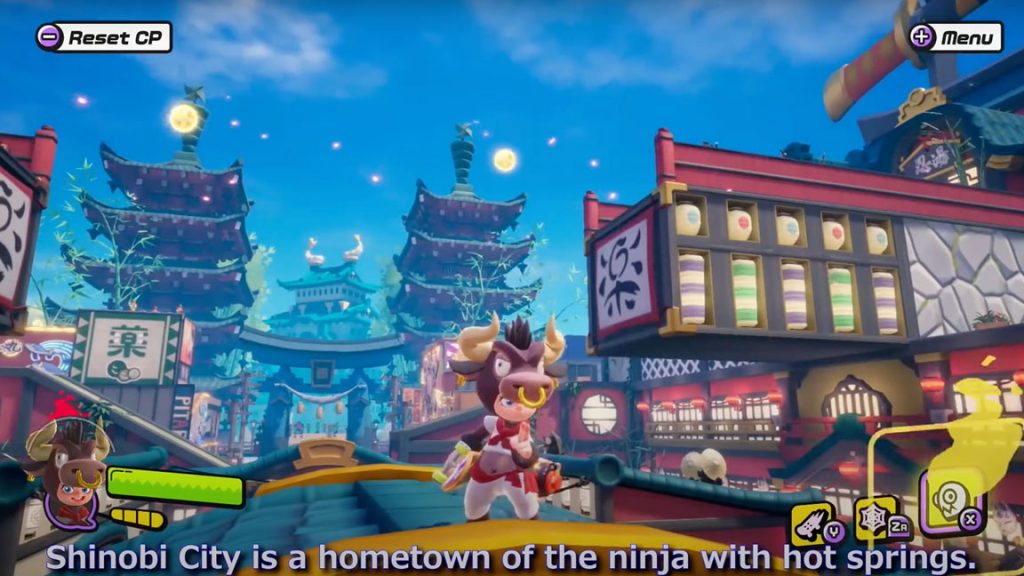 A New stage was shown called "Shinobi City," a Japanese-style city complete with pagodas and a hot spring. The map features twisting alleyways which will serve as hidey-holes for drones and ambush points for other players.
The hot spring in the center increases the regeneration rate of players' health while also increasing their S-Energy gauge's capacity, which will inevitably lead to King-of-the-Hill style skirmishes for control of the pool.
IPPON Matsuri Festival date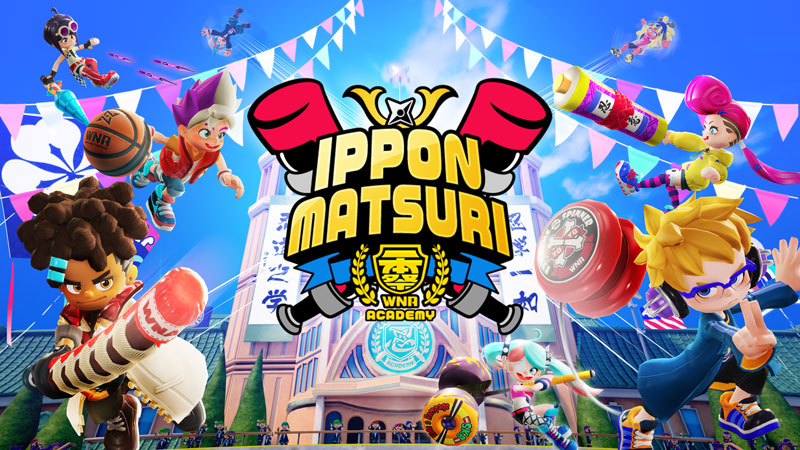 The previously-announced IPPON Matsuri Festival was shown and will run from Tuesday, July 21st until Sunday, July 26th. Players will earn more rewards post-battle, and all users will receive additional rewards based on the total number of IPPON achieved by all players while the event is active.
If players achieve a global total of 10 million IPPON during the event, all players will receive 30 Gold Medals.
To celebrate the event, GungHo has begun a new Twitter campaign. To enter, users will need to follow either the official Ninjala Global or Japanese Twitter account and retweet the IPPON Festival tweets.
100 users will be randomly chosen after the festival and each winner will receive 1,000 free Jala.
Japanese physical release and Ninjala anime's second episode
Heads-up, collectors: Ninjala is getting a physical release in Japan!
The physical version will include the Crow Tengu Bundle DLC Pack for free, which includes bird-themed cosmetics and 2,000 Jala. The Crow Tengu Bundle will be purchasable as a digital DLC in other regions.
Finally, Episode 2 of the Ninjala anime was teased and scheduled for release on Wednesday, July 29th (PDT.) The episode will focus primarily on the cutesy-punk Ninja Lucy.
You can watch the full livestream below. 
Until next time… Ninjala!
Leave a Comment