Ninjala is a pretty new game, but that won't stop GungHo from rolling out new events. As announced in a blog post, an Ippon Matsuri (which means "festival") event will be held from July 21st to July 26th (PT).
The event will task players with getting as many "Ippon" points as possible. In the game, an Ippon is earned whenever you defeat an opponent after beating their parry, when they are bound by gum, or using your Gum Ninjitsu super move. Reaching certain goals will unlock rewards for players, and the probability of earning new ninja gum, assist codes, and medals will be increased.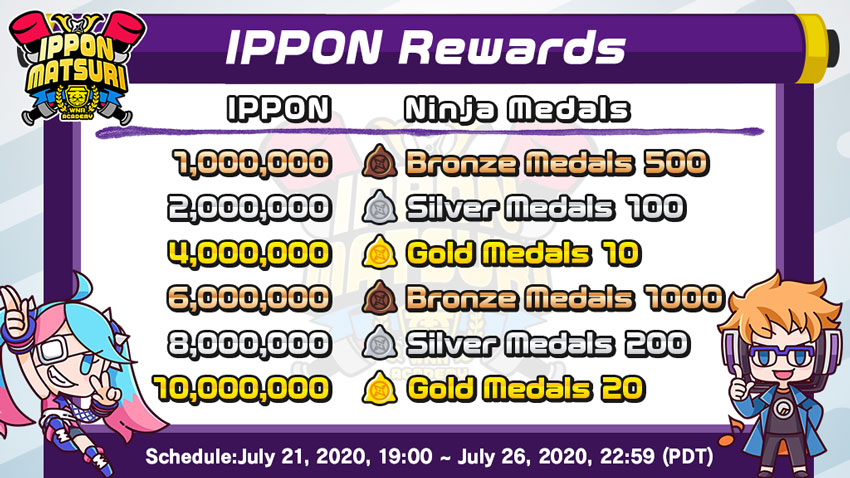 Following and retweeting the official Ninjala accounts will also enter players in a drawing to win 1,000 Jala, the game's currency.
If you haven't played the game, be sure to check it out, as it's free to play!
Leave a Comment