Keen followers of all things Octopath Traveler may recall that last month we reported on a gorgeous limited edition of the critically acclaimed JRPG heading exclusively to South Korea. Along with a copy of the Nintendo Switch game, this edition also comes bundled with a number of goodies. We got a limited glimpse of it all in June, but thanks to new photos by Arc System Works, you can now feast your eyes on them in much higher detail.
The cover of the Korean Collector's Edition alone is stunning, presented as an ornate tome with beautiful illustrations of the game's cast on the front and back. It looks too pristine to even open up, though it seems like it would be hard to resist once you see what's inside.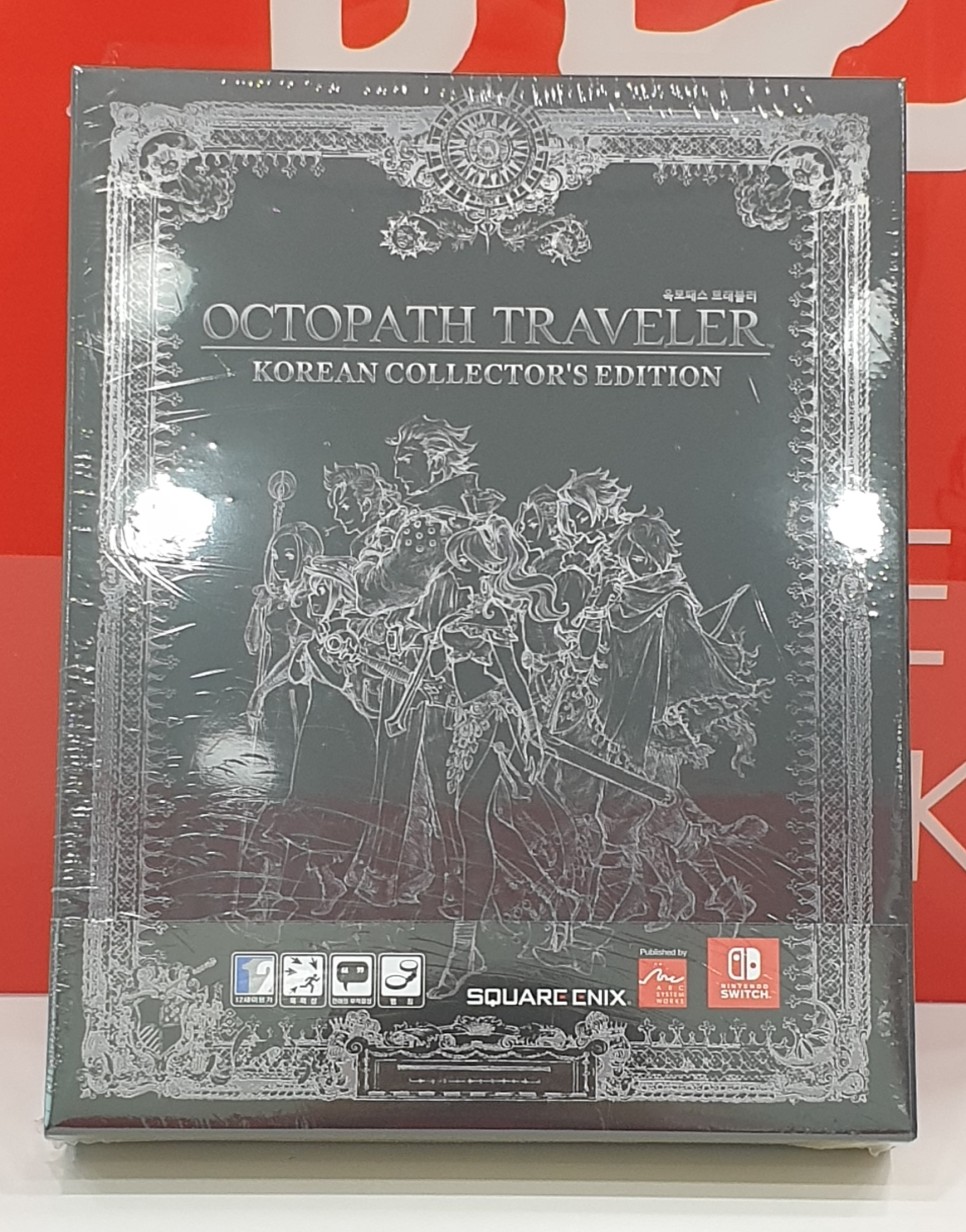 You can get a much closer look at those at those replaceable box art sheets below, each dedicated to one of the game's eight main characters with stunning artwork and a different, detailed background for each. If you're a fan of the game, you won't need me to tell you how sweet the character sprites look, and yet the stand-up character dioramas beg to be seen. The covers of the archive booklet and art book are also teased, and finally, there's a huge, sprawling poster — let's just say that with artwork this good, it belongs in some kind of museum.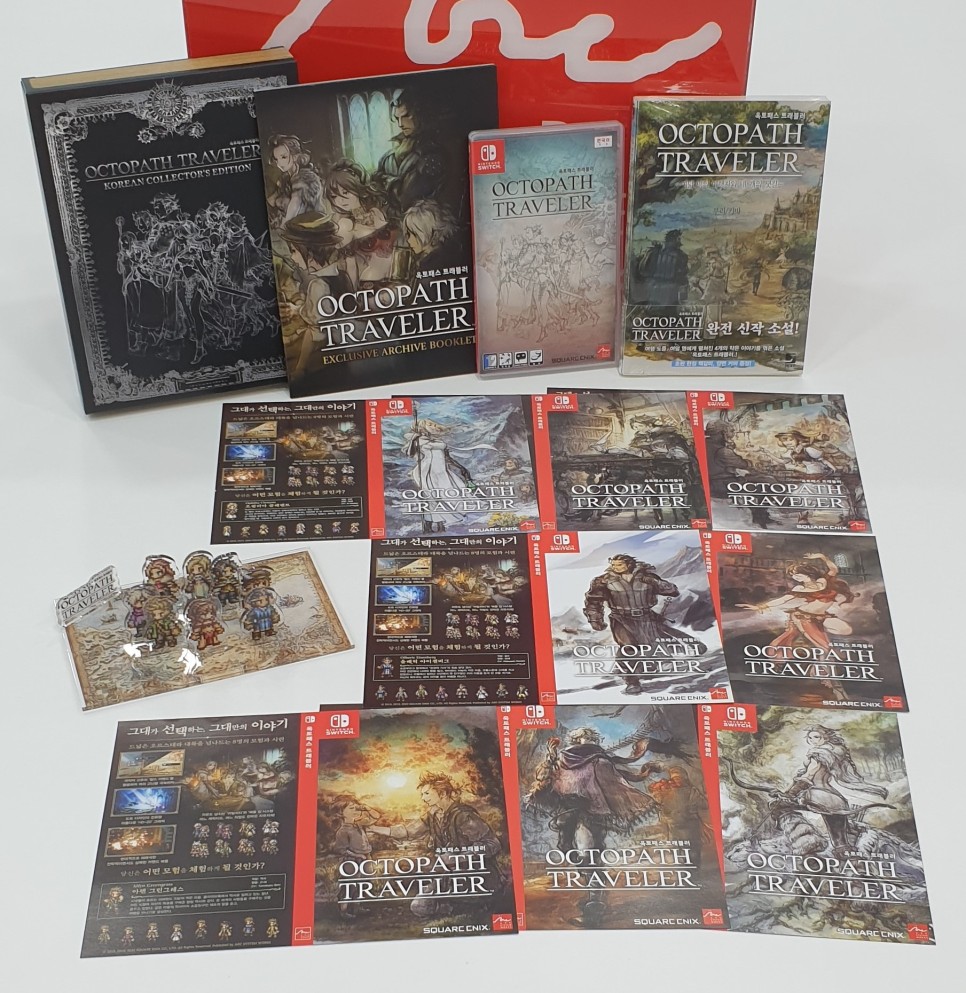 Octopath Traveler: Korean Collector's Edition is available from today, July 23rd. Sadly, there is currently no word on if it is possible to import this from outside of Korea, but we will keep you posted if any updates surface.

Leave a Comment