2020 is the 35th anniversary of Super Mario. During these milestone years, it's common to see collaborations, limited releases, and events celebrating the starring property. Adding onto Mario's adventures with LEGO, the mustachio plumber is rolling the dice again with Hasbro.
Returning to Monopoly for a "Super Mario Celebration!", this Monopoly board will have you progress through 35 years of Super Mario games and locations. According to the boardgame's listing on Amazon, "[i]n this edition of the Monopoly game, Toad houses and Princess Peach's castles replace houses and hotels. Utilities are reimagined for Bowser Jr. and Magikoopa[.]" To add in some of that Mario Party luck, a Question Block makes things interesting – "[p]ress the Question Block to collect or lose coins or to take another turn, and hear classic Super Mario sound effects such as Bowser's laugh, the Power-Up sound, and more[.]"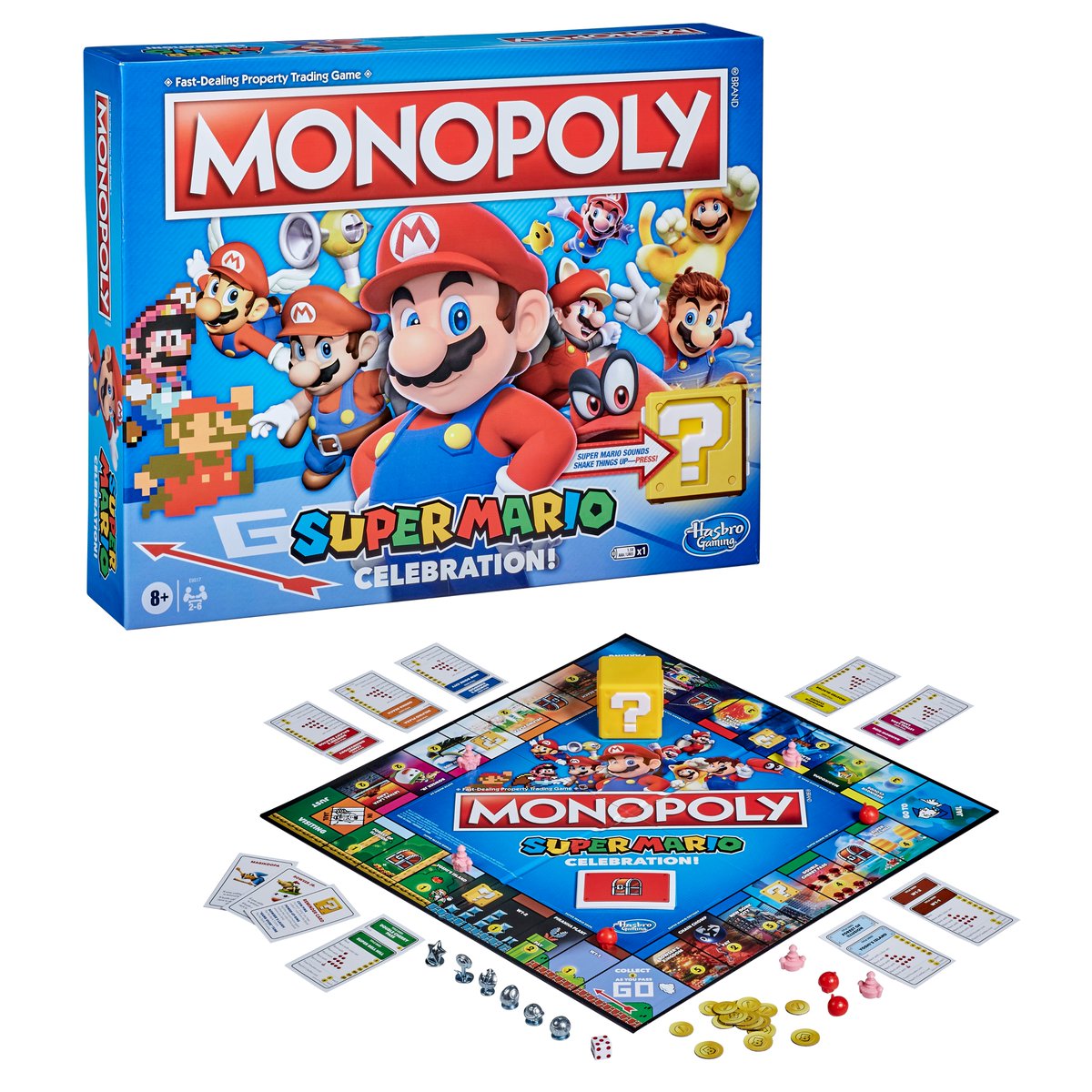 As for Jenga, Mario and friends are changing up the stacking game's standard formula. "Spin the spinner to determine the number of blocks to stack, how many layers your Super Mario character must climb, or whether to reverse play or collect coins[.] Players move their pegs up and their opponents' pegs down as they remove and stack blocks. But if the tower falls as they climb or stack, they lose coins and the game ends[.] Race up to the top of the Jenga tower to battle and defeat Bowser! All players add up their points at the end of the game and the highest score wins[.]"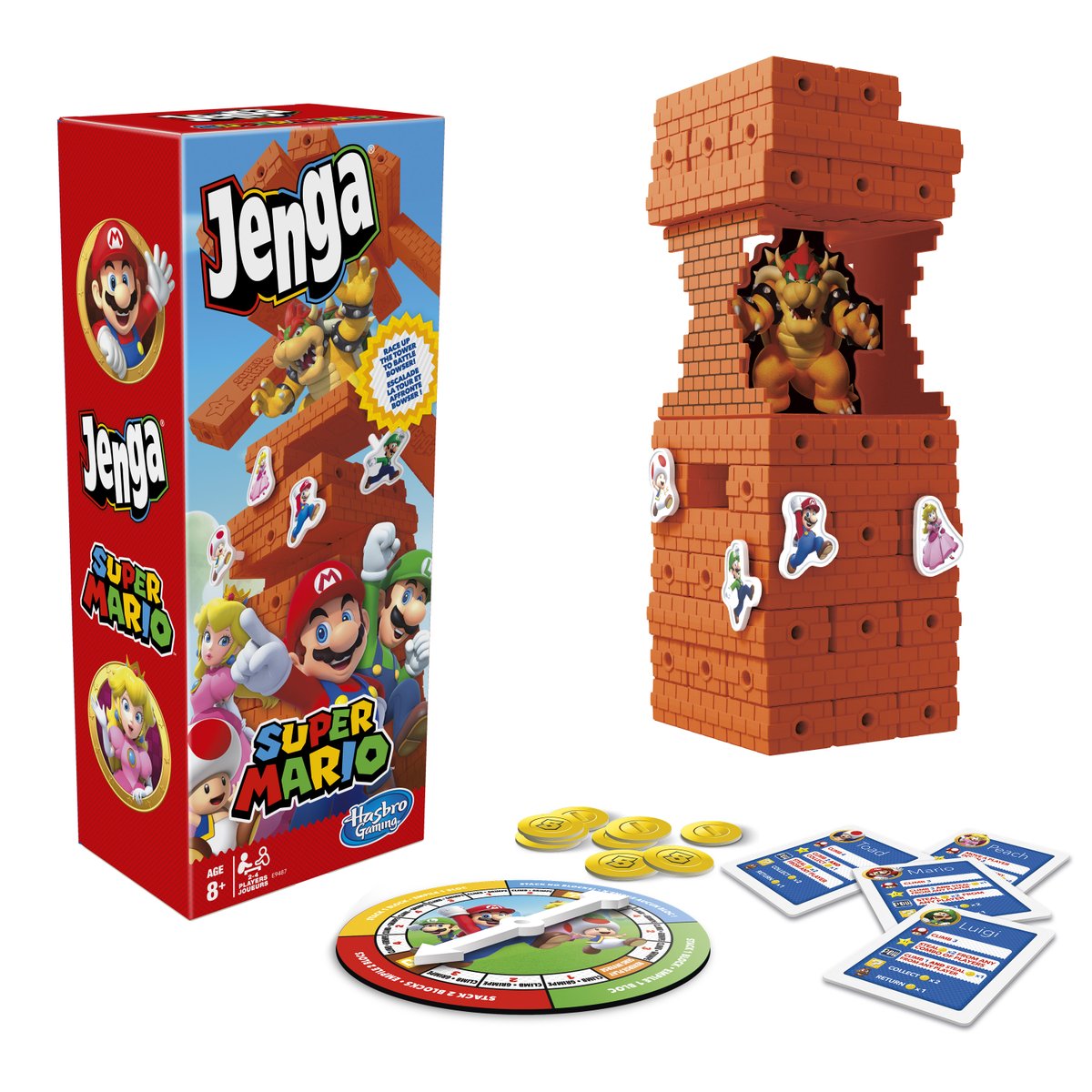 Both Monopoly Super Mario Celebration! Edition ($29.99) and Super Mario Jenga edition ($19.99) are available to pre-order via Amazon US (note that these links will redirect if you're outside of the region). While technically releasing in-store on August 1st, Amazon is shipping out both board games early.

Leave a Comment