Universal Studios Japan may have delayed the opening of Super Nintendo World, but that means a few more finishing touches can be added. Thanks to the theme park reopening at half capacity, we've been treated to quite a few images and video clips showing off the land's animatronics. Today, we have one of the best overall looks thanks to Twitter user @29QuP2. They were able to record this footage on June 29th from a stellar vantage point at the neighboring theme park hotel, The Park Front Hotel at Universal Studios Japan.
6/29
パークフロントホテルから見たSUPER NINTENDO WORLD
3/31にも見ましたがかなり出来上がっている
オブジェクトもいろいろ動いていたし点検も行っている様子
オープン延期にはなったけどエリアに入れる日まで気長に待ってます#USJ#USJファン #SUPERNINTENDOWORLD pic.twitter.com/GMPGxa48sr

— 29Qu (@29QuP2) July 1, 2020

In the video, you can see that workers are onsite and many of the animatronics are being tested. It's a "Where's Waldo?" Super Mario themed search. Goombas, Koopas, coins, various shells, Piranha Plants, Yoshi, and a Fire Flower can all be easily spotted. If you look closely enough at one particular point, you'll spot a handful of Baby Yoshis.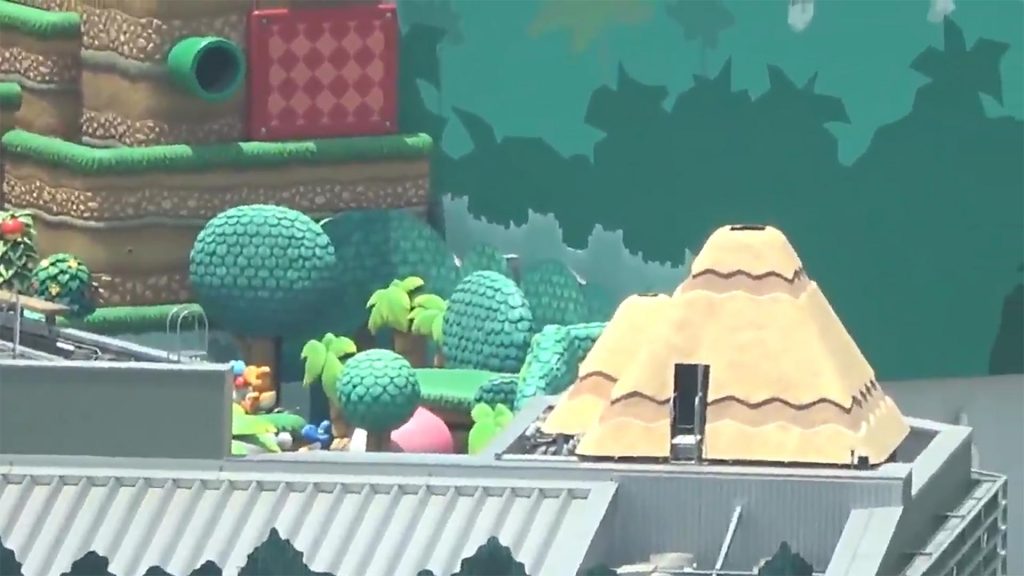 A pair of Baby Yoshis in light blue and orange are fighting over a delicious apple while a dark blue Baby Yoshi is chilling, ready for an afternoon nap. There's more to find in this video, but now we can safely check off Baby Yoshi on our Super Nintendo World bingo cards.
Leave a Comment