Orders are coming in hot and fast in the world of Pokémon Café Mix! A new update has been issued for the free-to-play puzzle game on Nintendo Switch and mobile devices, so get ready to eat.. or more like sing your heart out.
Enter Stage Right: Jigglypuff ft. Order #101 to #120
Hide the permanent markers! The lullaby-inducing Pokémon, Jigglypuff, will enter your café's customer pool around completing Order #111.
Oh yeah, that's right! A new Pokémon added to the game means new levels (Orders) and a new dish. Here for the long haul, match your way to a restful supper and unlock Gratin à la Pumpkaboo at Order #101 and continue onwards to Order #120. After that, it's off to Master Café Mode until the next update.
Special Customer Scorbunny 
Galar's Fire-type starter is zooming around and eager to visit your café! Previously we reported that, according to the Pokémon Café Mix site, "[f]rom July 1, 2020, to July 15, 2020,(subject to change) Scorbunny will appear in your café as a customer. If you serve up orders for Scorbunny and strengthen your friendship with it enough during the event, it will join you as a staff Pokémon." 
Now, according to an in-game announcement, the event period has been altered to the following time frame: Tuesday, June 30th, at 11 p.m. PT to Tuesday, July 14th, at 10:59 p.m. PT.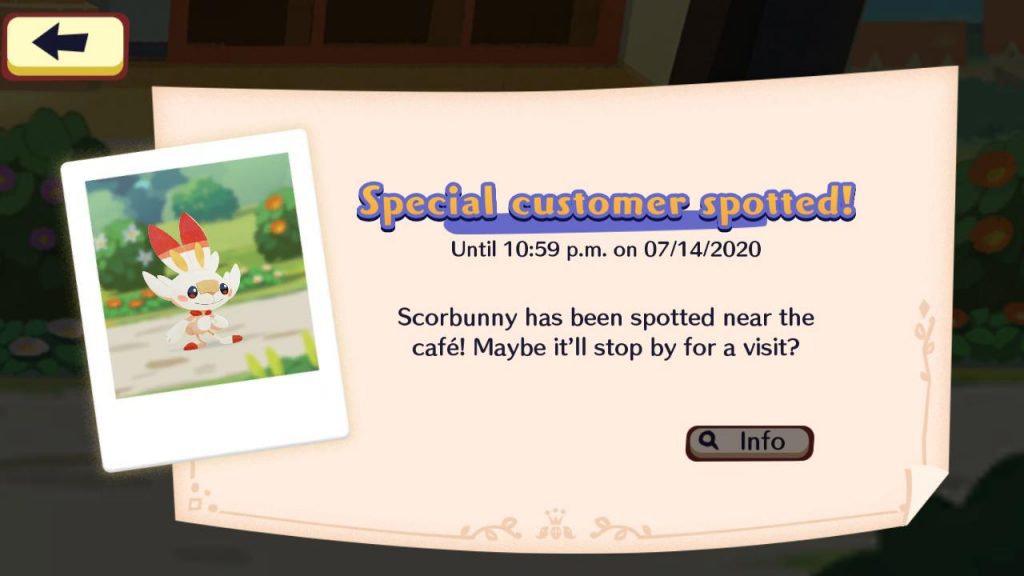 So now, you'll have about two weeks to charm the bun-bun with your café menu and fill up their star meter friendship level (5 stars) in order to get them to don the employee uniform.
With all that said and done — order up! 
Leave a Comment