It's time to grab your apron and turn on the espresso machine. Pokémon Café Mix is officially available to play on Nintendo Switch! The free-to-play puzzle game will have you whipping up fou-fou coffee drinks, sandwiches, pasta, pizza, and more. Now that it's open for business, we know about the pay-to-play packages as well as the game's first special event.
Pokémon Café Mix premium purchase bundles
Following in the footsteps of other free-to-play games, there are various packs you can buy with real-world currency. Currently, the following are offered in-game:
Special Pikachu Pack (one-time only purchase) – $3.99

Acorns Every Day Pack (active for 30 days) – $7.99

Pokémon Party Pack (active for 7 days) – $3.99

Item Pack A – $1.99

Item Pack B – $6.99

Item Pack C – $15.99

Item Pack D – $31.99

Item Pack E – $54.99

1,200 Golden Acorns – $0.99

6,100 Golden Acorns – $4.99

12,200 Golden Acorns – $9.99

24,400 Golden Acorns – $19.99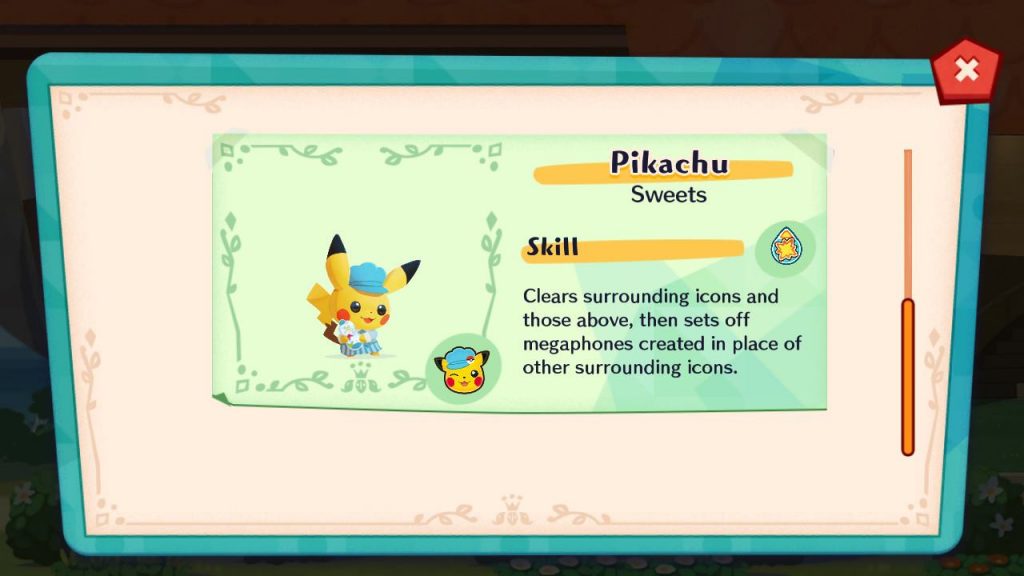 First in-game event: Special Customer Scorbunny
With nearly 900 Pokémon established, there are plenty of potential visitors as well as staff. Special events will introduce new Pokémon and we know about our first one thanks to the Pokémon Café Mix site. "From July 1, 2020, to July 15, 2020,(subject to change) Scorbunny will appear in your café as a customer. If you serve up orders for Scorbunny and strengthen your friendship with it enough during the event, it will join you as a staff Pokémon."
Pokémon Café Mix digital freebies
In honor of the game's release, the official Pokémon Café Mix Twitter account has released a digital wallpaper for your phone and other smart devices. Available in two sizes, the wallpaper features the game's official cover art and some dishes you'll be serving up in-game.
✨配信スタート記念✨
スマートフォン用オリジナルデザインの壁紙をプレゼント🎁
お持ちのスマホに合ったサイズの画像を保存してください!
壁紙に設定して、『Pokémon Café Mix』をさらに楽しもう😆🙌#ポケモンカフェミックス
スマホ版アプリのDLはこちら⇒ https://t.co/dogMrCoSoM pic.twitter.com/v1HnAQOmSG

— Pokémon Café Mix公式 (@pokemoncafemix) June 24, 2020

Then, over on the official Japanese site for the game, there's a special "create your own digital message card" generator. Pick out a background, a Pokémon, a message (or the blank option), and which Pokémon-inspired dish to serve — and you'll get a downloadable image. Excellent for icons, here are a few examples of what you can make!
Special Nintendo eShop card
Starting on Monday, June 29th, a special ¥1,500 Nintendo eShop card will be made available at participating retailers in Japan. Sporting Pikachu and Eevee in their café server attire, the card also comes with a code to redeem 2,000 golden acorns. Whether you plan on playing the game or not, you have to admit that this special Nintendo eShop card is ridiculously adorable.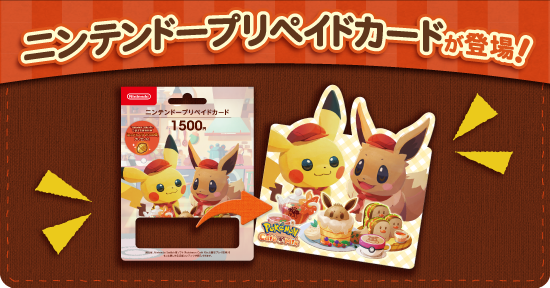 Flip over that "Open for business" sign and get ready to match up Pokémon the next time you boot up your Nintendo Switch and start-up Pokémon Café Mix.
Leave a Comment