Bloodstained: Curse of the Moon 2 is landing on the Switch (and basically every other platform in existence) in just a little over a week. And just ahead of its release, some of the people at Inti Creates behind the game's creation — including president Takuya Aizu, producer Koji Igarashi, and director Hiroki Miyazawa — sat down with Famitsu to discuss aspects of the game like development and character design.
The interview revealed the following:
On the development side of things, the president of Inti Creates, Takuya Aizu, is the one who initially brought the idea of a sequel to the original game to the table. According to him, the Inti Creates philosophy is that if any given first game does well for the company, then they'd be willing to develop a sequel — and obviously, this held true for Bloodstained as well.
And because it was a sequel, the development time for the game was shorter than the first because they were able to build off the conceptual development they had done when planning and creating the first game.
The Inti Creates team also brought to light a few gameplay elements, mentioning that the game will be played in Episodes, similar to the first game's Nightmare Mode. And while the game is capable of multiplayer, it was developed and balanced for single-player sessions. That being said, director Miyazawa did mention that he's excited to see multiplayer speedruns of the game, because teaming up with allies and playing it with more than one person will allow game-breaking opportunities.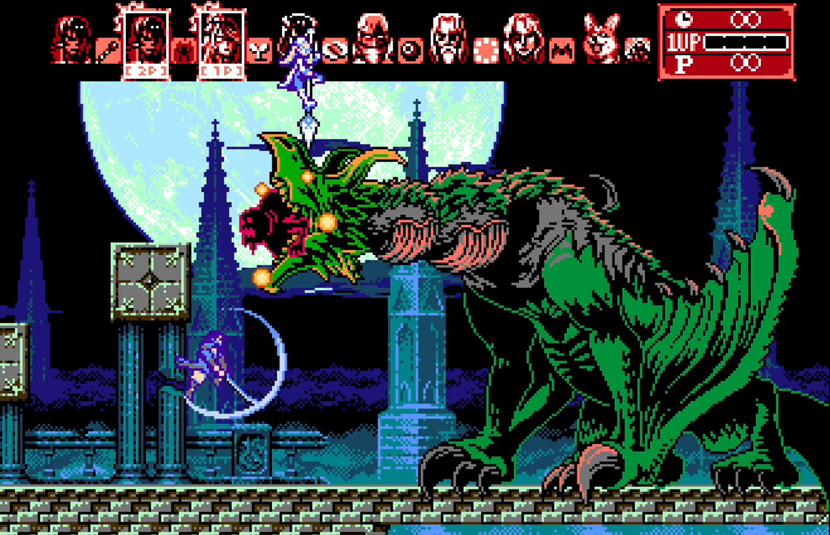 Finally, the team also discussed a little bit about the character creation process, and how designs came to life. According to them, Igarashi oversaw the characterization of every single character in the game, and that there were even a few new character proposals that Igarashi vetoed altogether. Even with this strict overseeing process by the game's producer, the two entirely new characters in the game ultimately had their designs changed because the original designs didn't have enough "gothic flair."
Interestingly enough, the character the team considers to have the most "Inti Creates flair" is Hachi — a corgi companion that pilots a robot. Apparently, the team tried to tone down Hachi's design and overall power on several different occasions. But, every time they made the attempt, they felt bad for bringing the dog down, and ultimately couldn't bring themselves to change Hachi in any major way.
Of course, these are just a few of the main callouts from the interview. If you want to check out the whole game and everything it has to offer, it launches on July 10th for all platforms, including Nintendo Switch.
Leave a Comment