Funko isn't letting the cancellation of San Diego Comic-Con 2020 halt their exclusive release plans for the convention. Following their previous responses to Emerald City Comic-Con and WonderCon Anaheim, SDCC is getting the Funko Virtual Con treatment. 
Taking place from Sunday, July 19th to Saturday, July 25th, Funko Virtual Con 3.0 will be a weeklong event "filled with activations, special guests, and more!" As we wait for more details, Funko has been announcing and teasing some of the planned SDCC 2020 exclusives that will be released during the online event. Today we officially know what exclusive Pokémon Pops will be sporting a flocked feel. 
Joining previous convention exclusive flocked Pokémon, Mewtwo and Vulpix will be getting the SDCC Limited Edition sticker slapped on the box. The duo was announced on Twitter, but Funko has yet to share what the edition size will be, as well as pricing and where you can purchase the figures.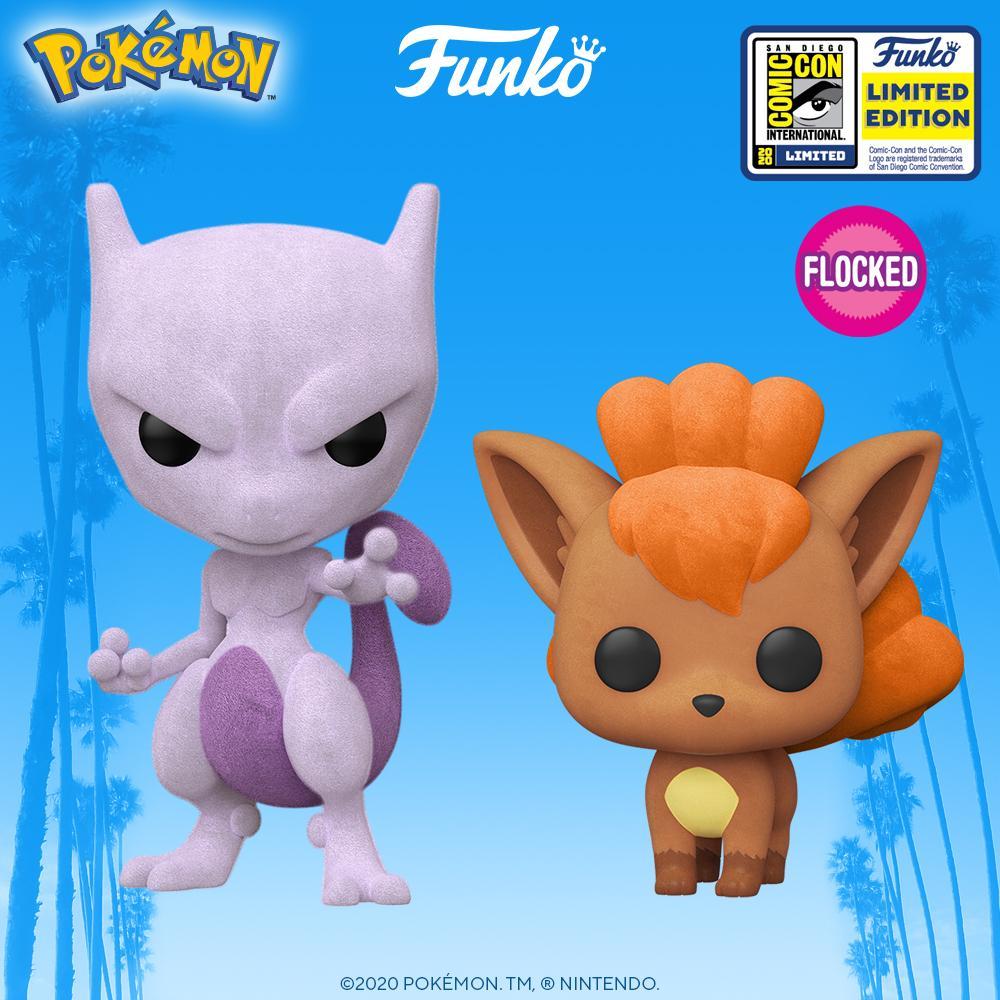 With Metwo and Vulpix joining the flocked variant crew, who will be next? Cubone, Growlithe, Rattata, Mr. Mime, and expression variants of Pikachu are waiting in the wings. Perhaps two of these will be a part of a virtual version of New York Comic-Con.
Leave a Comment