Very soon, farming sim fans will be able to revisit Mineral Town once again. Yet before we grab our farming tools and start to clear the land for turnip plots, XSEED Games is hosting a livestream all about Story of Seasons: Friends of Mineral Town. 
Announced on XSEED's Twitter account, on Friday, June 26th at 5 p.m. PT | 8 p.m. ET, the company's Twitch account will be hosting a livestream. There you can watch gameplay, see an unboxing of the game, and participate in some giveaways!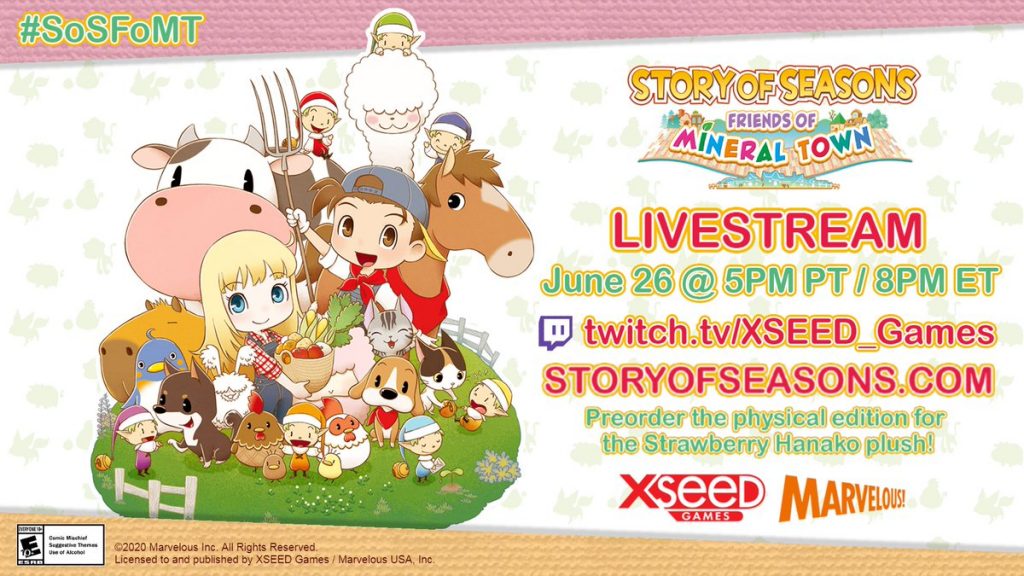 After that, we'll just have to wait a tad longer for July 14th, Story of Seasons: Friends of Mineral Town's release date. If you haven't pre-order the game yet, you still have the option of getting the plushie pre-order bonus of Hanako, the strawberry cow.
Leave a Comment