We're less than a week away from the release of Pokémon Sword and Shield's first DLC pack, Isle of Armor. Thanks to a Pokémon Showcase earlier this month, we were treated to a few more glimpses of what journey awaits us on the Isle of Armor. Now, we might see a bit more thanks to Amazon Games and their Twitch channel, The Crown.
Announced on Twitter, and quickly updated with a new time, you can watch a Pokémon dedicated show this Saturday, June 13th, at 4 p.m. PT | 7 p.m. ET. We don't know how long this show will run, but we do know what's in store:
Discover more in Pokémon Sword and Pokémon Shield and watch Twitch streamers @Strawburry17 and @AbdallahSmash026 battle against Nintendo product experts.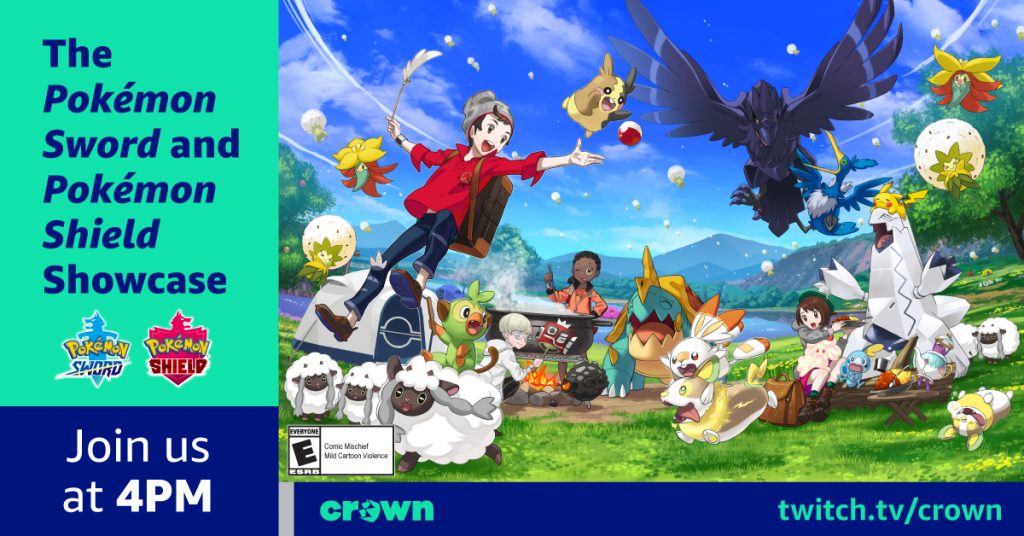 "Discover more" is vague, but hopefully we can see some Pokémon battles taking place on the Isle of Armor. A new Galarian form would also be lovely — but if not, the wait isn't much longer to find out what's on the way!
Leave a Comment