As we turn over a new calendar page and enter June in Animal Crossing: New Horizons, there are more new features added to the game. While this info may be a big surprise to many, this was first discovered via a datamine of the game's Version 1.2.0 update by NWPlayer123.
also, it looks like Dodo Airlines can now carry *some* stuff back for you, or buy it from you? pic.twitter.com/g0lMg55WUa

— Nikki™ 🌹 (@NWPlayer123) April 23, 2020

Now, starting today, before boarding your return trip to your island from Harvey's Island, Wilbur will tell you about a new program being offered to DAL travelers. Split into two divisions, you'll now be able to clean your inventory up when you are on Harvey's Island.
ITEM DELIVERY
Need to lighten your rucksack? Talk to Wilbur and select the "GO for Delivery!" option. Provided that you have space in your home's storage, you can select various items that will automatically be added into your home's storage. Sorry, no turnip or DIY card drop-offs here as those items aren't allowed in your storage to begin with.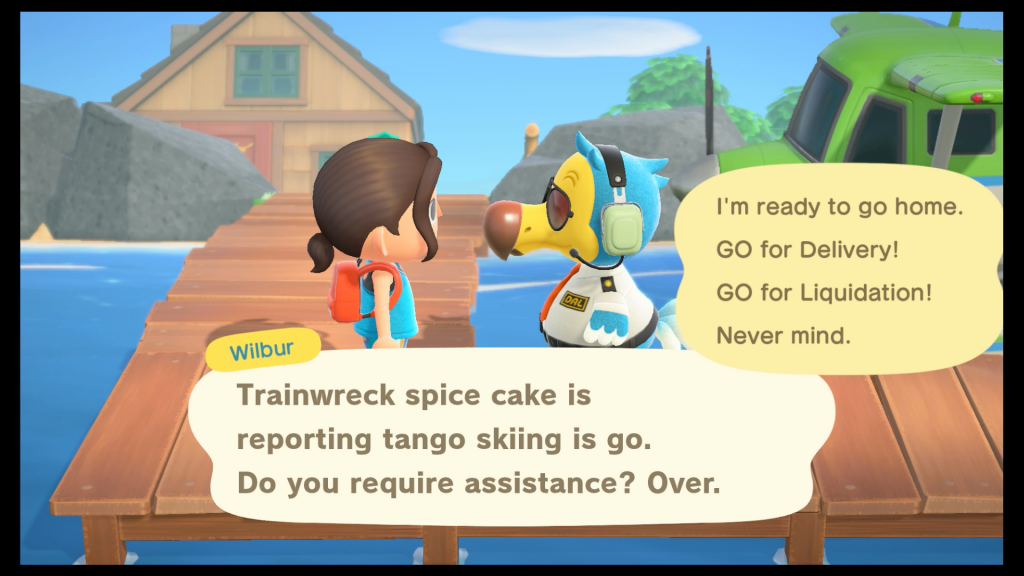 ITEM LIQUIDATION
Okay, but what if you don't want to keep some items? The "GO for Liquidation!" option that Wilbur offers is essentially the Nook's Cranny Drop-off box feature, but in DAL blue. Items sold will be purchased at the discounted rate established by the drop-off box and you'll receive the funds the next day in your Bank of Nook account.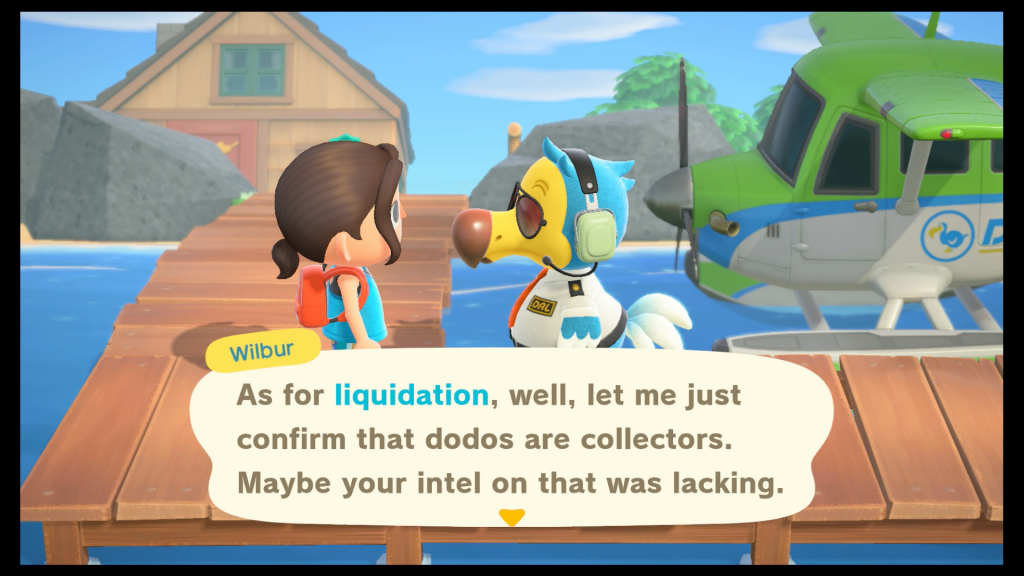 Before you run off on a Mystery Island Tour, we can confirm that these two options will not be offered by Wilbur during your stop. Sorry, Scorpion and Tarantula islands, we'll just have to fill our bags to the brim like before.
Leave a Comment