The more dedicated fans of the Xenoblade Chronicles franchise, who are undoubtedly excited for the release of the definitive edition of the first game in the series on Switch today, will find a nifty little surprise they might not be used to in playthroughs of the game on the Wii or 3DS.
If at any point in the past couple years you happened to pick up Xenoblade Chronicles 2, and booted it up to the point that you have save data for the game on your Switch, then Monolith Soft will reward you for being a fan and player of the series as a whole.
Players will receive a prompt and have the option to collect a XC2 Player Bonus of 100,000 extra gold. Be careful of your decision, though, because this prompt is the only chance you'll be given to accept the offer, and if you decline you'll be out of the extra money for the rest of the game.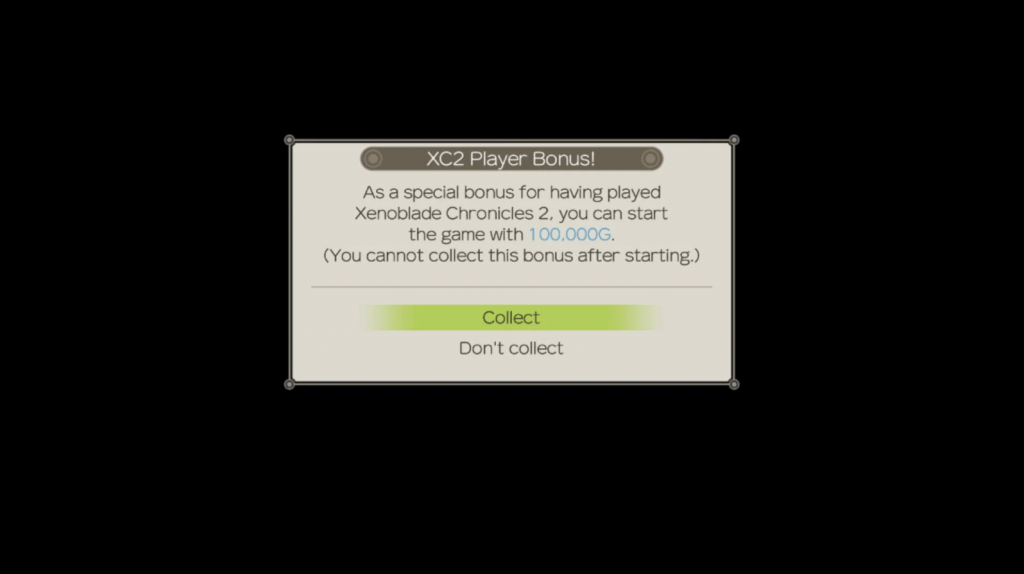 Though, for players looking for a playing experience more aligned with the original release, they may choose to forgo the extra cash.
The bonus, of course, is a direct reference to the beginning of Xenoblade Chronicles 2, where protagonist Rex is offered an advance of 100,000G by Chairman Bana one he arrives at the Argentum Trade Guild.
Xenoblade Chronicles: Definitive Edition released for Nintendo Switch today and also offers a new Casual Mode and leveling options — if you're looking for other ways to easily push ahead in the game.
---
Source: Destructoid
Leave a Comment