Glaceon's debut from Funko's An Afternoon with Eevee and Friends isn't the only new product available for purchase on PokémonCenter.com. Before the vinyl figure's page went live today, two new collections were added to the shop.
Quarantine orders are being adjusted throughout the US, and with the summer season approaching that great outdoors itch might be sneaking up on you. Luckily, there's a Pokémon merch line centered around the outdoors and perfect for camping, even if it's in your backyard.
Dubbed "Outdoors with Pokémon," the 20 piece collection features clothing, reusable water bottles, and bags to take on your next trip outside. Pikachu in an explorer's hat and a camper-bus decorated to look like Pikachu adorn all items, both as a little logo patch and front incenter on a long-sleeved shirt. Items range from $14.99 (baseball caps) to $69.99 (fleece zip-up jackets and backpack cooler).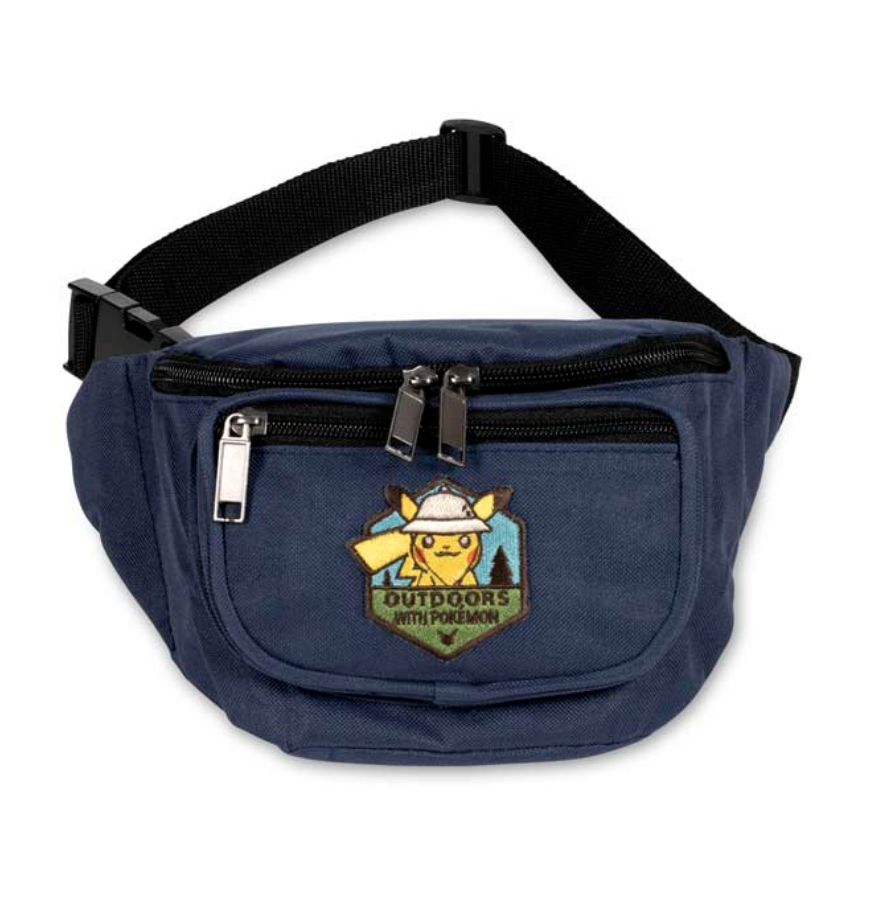 The second collection is all about a surprise remaster that received a storybook glow up earlier this year, Pokémon Mystery Dungeon. Fans of the spinoff series received a few more surprises besides the remake. Earlier in 2020, Pokémon Centers across Japan released a merchandise collection centered around the beloved series. The items that drummed up the most fan cheering was a plushie line of key Pokémon explorers and shopkeepers. Finally, the North American Pokémon Center is bringing some of the popular plushies from that release over here and are available to order right now. 

Pikachu, Eevee, Bulbasaur, Charmander, and Squirtle are dressed in their best Rescue Team scarves and are patiently waiting for Pelipper from the Pelipper Post Office to deliver some mail. If the waterfowl takes too long, the gang can always visit the Kecleon brothers at the Kecleon Shop! The plushies range in size from 6 ½ inches to 12 ¾  inches and all cost $11.99 each.
PokémonCenter.com's offer of free standard shipping on all orders over $20 is still active and can be used with these new items, too!
Leave a Comment