Right on time, the Pokémon Center has given us all a little peek at Funko's newest figure in the Afternoon with Eevee & Friends collection! The Ice-type evolution is fittingly surrounded by a little patch of snow and icy water while standing in a pose that looks all too ready for battle.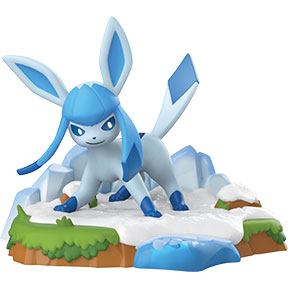 Little tuffets of greenery are also poking out around the edges, making this Glaceon themed figure slide alongside the rest of the collection quite nicely. You'll see that the Pokémon Center's product image showing off the entire entire set has the chilled 'mon placed right near the Water-type Vaporeon, too.

With four of the figures already revealed, 2020 is well on its way to unveiling a really beautiful set of Eeveelutions from Funko! You can expect Glaceon to be available for purchase in the coming weeks — stay tuned, and we'll make sure to keep you posted about its listing going live on Twitter.
Leave a Comment