There's a new screenshot floating around of the Xenoblade Chronicles: Definitive Edition download card in Japan, and some new information about how Future Connected will work: according to the translation, Future Connected will feature a new battle system, help from Nopons, and a new map.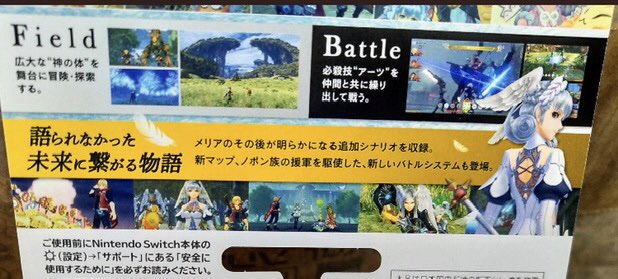 For those unaware, Xenoblade Chronicles: Future Connected will be the extra epilogue story added to the Definitive Edition release, taking place one year after the events of Xenoblade Chronicles. 
The original image was posted on Twitter by user @Xenoblade1210. If we hear anything official within the next few days we'll be sure to update everyone.
Leave a Comment