If you are looking for a way to compete in an intense gaming competition from the comfort of your couch, then get ready to rev your engines.
From May 8th-10th, the Mario Kart North American Open for Mario Kart 8 Deluxe will let racers compete for glory and rewards. During each of these days, the top eight players will receive 2,500 My Nintendo Gold Points. The tournament each day runs from 12 p.m. PST to 6 p.m. PST. Players will try to get the top score in a maximum of 24 races a day. Use these tournament codes to take part each day:
May 8th – 2598-8511-0827 

May 9th – 1828-4413-4955 

May 10th – 1403-6422-4043
Good luck, and hope you don't get hit by any blue shells!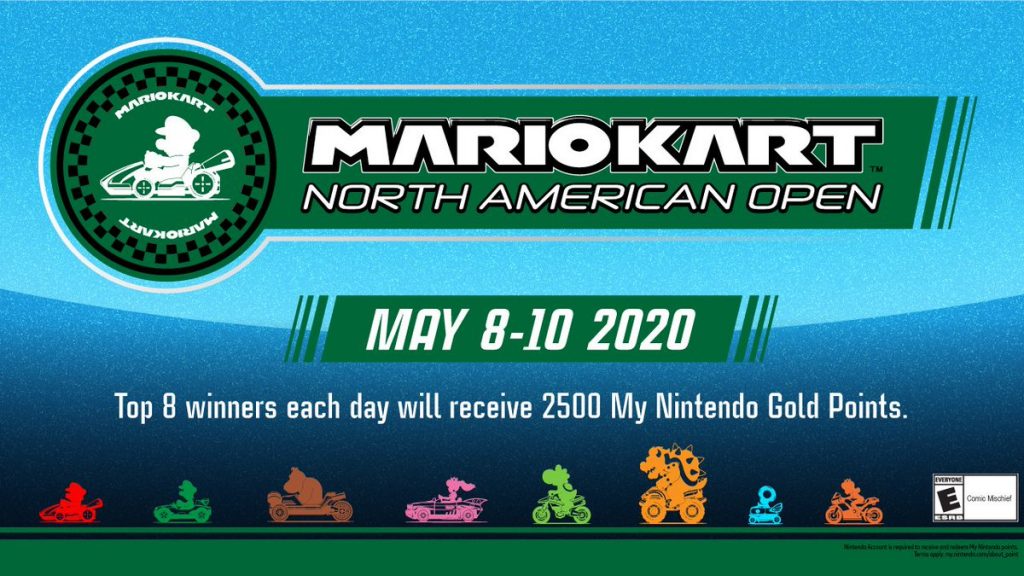 Leave a Comment