The Animal Crossing: New Horizons dataminer that revealed the upgrade requirements for Nook's Cranny has posted a swath of new details about potential features heading to the title in a lengthy Twitter thread.
While these gameplay features aren't confirmed to be on their way to Animal Crossing: New Horizons, they are present in the game's code and "hinted" at, according to Ninji.
Keep scrolling for all the info Ninji has revealed; any emphasis added is ours.
Museum, café, and gyroids
According to Ninji, the game code includes entries for "two extra museum upgrades."
"All three levels (after the tent) seem to contain an art section," Ninji tweets. "There also seems to be two standalone buildings: the museum shop, and the museum cafe [sic] (which incorporates a Gyroid section)."
Redd and artwork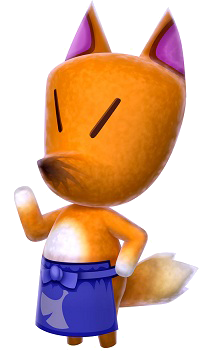 Returning character Redd will apparently appear on players' islands via the "secret beach" at the northern tip.
"That particular acre is called Nつねきち internally – つねきち is Redd's Japanese name," tweets Ninji. "The 'fake art' mechanic is coming back, but I don't know more details."
In previous Animal Crossing games, Redd was a fox character that would sell versions of real-world famous art and other items to players; players would have to evaluate each piece of artwork for clues it was either genuine or a replica.
Only real artwork could be donated to Blathers' museum, which included a section dedicated solely to paintings and sculptures.
Bushes and vegetables
Bushes will be returning to the series, including azalea, holly, hydrangeas, camellia, and osmathus.
"Those might change," tweets Ninji. "The list actually changed between [game version] 1.1.0 and 1.1.4!"
Growable bushes were added to the franchise in Animal Crossing: New Leaf; they could be purchased from character Leif's gardening shop and planted around players' towns.
According to Ninji, vegetables are also headed to the game, which players can grow and pick.
These include tomatoes, wheat, sugar cane, potatoes, carrots, and pumpkins.
Seafood and diving
The game will apparently be getting a new type of collectable tracked via Critterpedia: seafood.
According to Ninji, this "seafood" section will have 33 entries, one of which is the manila clam that players can dig up on their beaches.
"1.0.0 has a file for a 'Seafood' Critterpedia page that's supposed to contain 33 items; the only one actually in the released game is the manila clam," tweets Ninji.
Diving will also be returning from Animal Crossing: New Leaf and will allow players to obtain a different set of "fish" than the ones currently in-game.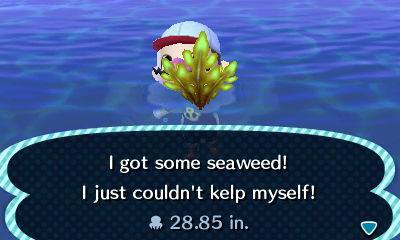 Diving, which debuted in New Leaf, was a mechanic in which players could put on wet suits and swim out into the ocean; there, they could dive for rounded shadows that appeared in the water to collect "deep-sea creatures" like oysters, sea grapes, and more.
"Diving will allow you to obtain fish (a different set from fishing ofc) and seaweed," tweets Ninji. "There's a portion of the save file reserved to store them already!"
Ninji mentions they aren't sure how, or if, diving is related to the "seafood" Critterpedia page; "not enough info yet," they tweet.
Shopping
A second Nook's Cranny upgrade is mentioned in the game code, but Ninji says they cannot find details on "features or upgrade requirements."
Ninji was also able to find "unused shopping interfaces" similar to those for redeeming Nook Miles, building bridges and inclines, and buying shoes from Kicks.
These include "cGardening," "cMuseum," "cRealEstate," and "cGallery"; Ninji speculates "cMuseum" may be referring to the museum shop they datamined.
However, they also add they might not be full-fledged shops due to their similarity to the other "shopping interfaces" in the game.
Miscellaneous
Ninji ends their Twitter thread by mentioning a "few more loose ends which [they] don't have enough info to draw a conclusion on."
"The code that pops up a 'select an item' box (to gift a villager, to sell, to swap a fish out for, etc) has a 'cTunekichi' (Redd) option — will you be able to give him stuff?" Ninji tweets.
"There's a function that stores a 'play report' (Nintendo's aggregate stats on game play) with three variants: get_recipe_diy, get_recipe_clothing, get_recipe_cooking," Ninji adds. "Only the diy one is actually ever used. So, the other two might be in the plans."
Ninji also mentions some of the items listed have been removed from the game's internal code from game version 1.1 onwards:
"The list mentioning 'FlowerBush' and vegetable names has been modified to list 'FlBu, V0, V1, V2, …' instead, one mention of Redd's shop has gone from 'TsunekichiShop' to 'TShop.' 'TShop' is in what seems to be a list of doors that buildings can have. Since 1.1 they've added 'WOffice' as well, which isn't actually used yet, but might be something they're working on… I'm guessing they caught on and started censoring these :p"
Finally, Ninji tweets "there's a list for items where every type is used in the game, except for 'Art' and 'Dishes.'"
That's about all I've found so far, except for one more thing:

There's a list of types for items where every type is used in the game, except for "Art" and "Dishes".

Too much for a tweet, so I'll post this screenshot#ACspoilers #ACdatamining pic.twitter.com/S2eOmTP5BB

— Ninji 🇪🇺🏴󠁧󠁢󠁳󠁣󠁴󠁿🇬🇮 (@_Ninji) April 19, 2020
What're your thoughts on these uncovered items? Let us know in the comments below!
Leave a Comment