The springy, keep-you-on-your-toes fighting game ARMS has been featured in the spotlight today. Trading one boxing ring for another, we'll see an ARMS fighter appear in Super Smash Bros. Ultimate! As for who is securing that first spot in Smash's 2nd round of DLC fighters, we'll have to wait until June to find out.
In the meantime, Nintendo is making it easier to play ARMS. Starting now, from March 26th to April 6th, you can download a free trial of the entire game. The only stipulation is that you must be a Nintendo Switch Online member. If you aren't, this perk is also available to the members who are using their seven day free trial of Nintendo Switch Online.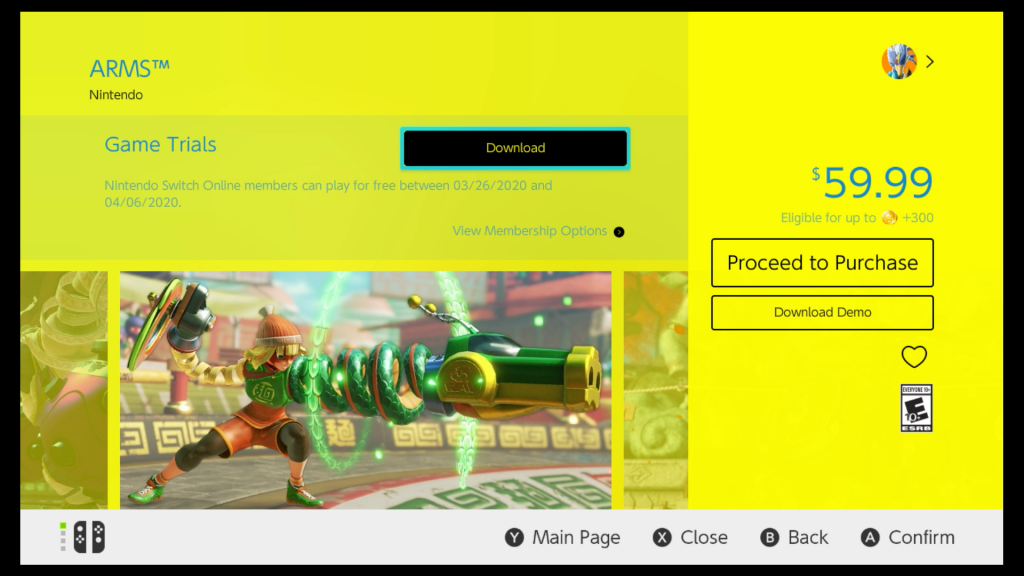 This opportunity is also giving you the chance to participate in ARMS' first North American Online Open on April 4th.
Now it's time to weave, bob, and win the Grand Prix and wear that shiny championship belt!
Leave a Comment