The Messenger, from Sabotage Studio, is still one of my favorite eShop indies on Switch or any platform, and I've been waiting for what's coming next. In observance of the Spring Equinox, they brought not only something connected to The Messenger (a prequel, specifically), but something entirely unique — though still with all the benchmarks that made that game a treat. 

Sea of Stars, a turn-based RPG, is taking inspiration from the likes of Chrono Trigger and Secret of Mana, wearing their style beautifully, with more modern flourishes such as dramatic lighting. Music is once again from Rainbowdragoneyes, and it, too, looks to be a blend of retro and more contemporary.
You can read plenty more on how the game is shaping up both on its official website, and if so inclined can support it via the Sea of Stars Kickstarter. As of this writing, there are early adopter tiers available to get the game for less than $20 USD, with other tiers offering shoutouts in the credits and even a monument in your honor.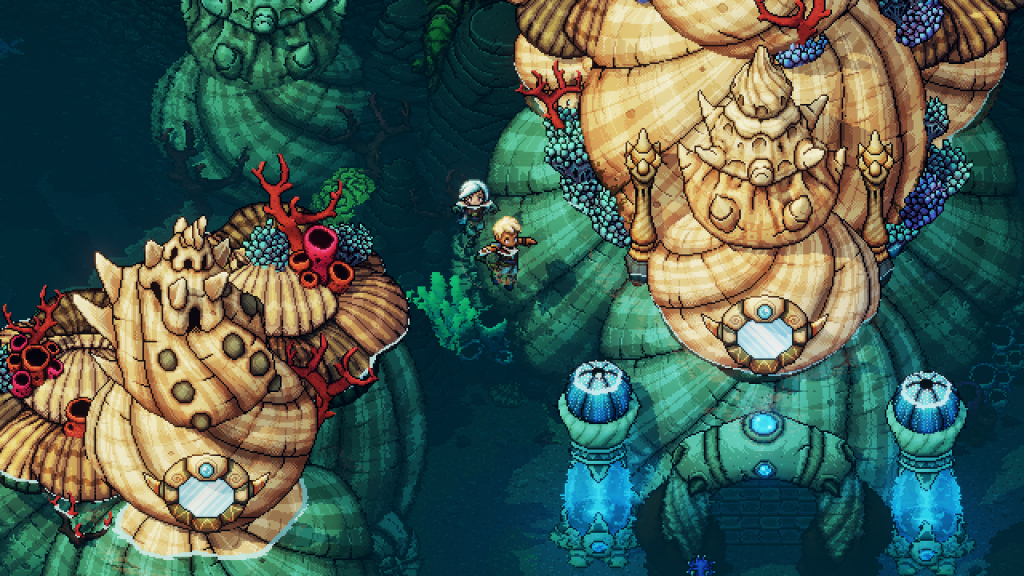 Further developments and reveals will come via this campaign as well, keeping the game on track for a planned 2022 release. While platforms are unclear at this time (save PC), The Messenger did debut on Switch to some pretty glowing praise both from us and others. We have our hopes up that Sea of Stars can potentially eclipse even that game to (potentially) bring Nintendo Switch owners another standout.
Leave a Comment