If you signed into Animal Crossing: Pocket Camp this morning, you may have noticed that one of the loading screens featured an all-new image showing off three very familiar faces in new apparel. Tom Nook and Timmy & Tommy Nook are greeting all of us (quite excitedly, yes, yes) with a bit of a tease for the upcoming collaboration that will be celebrating the release of Animal Crossing: New Horizons.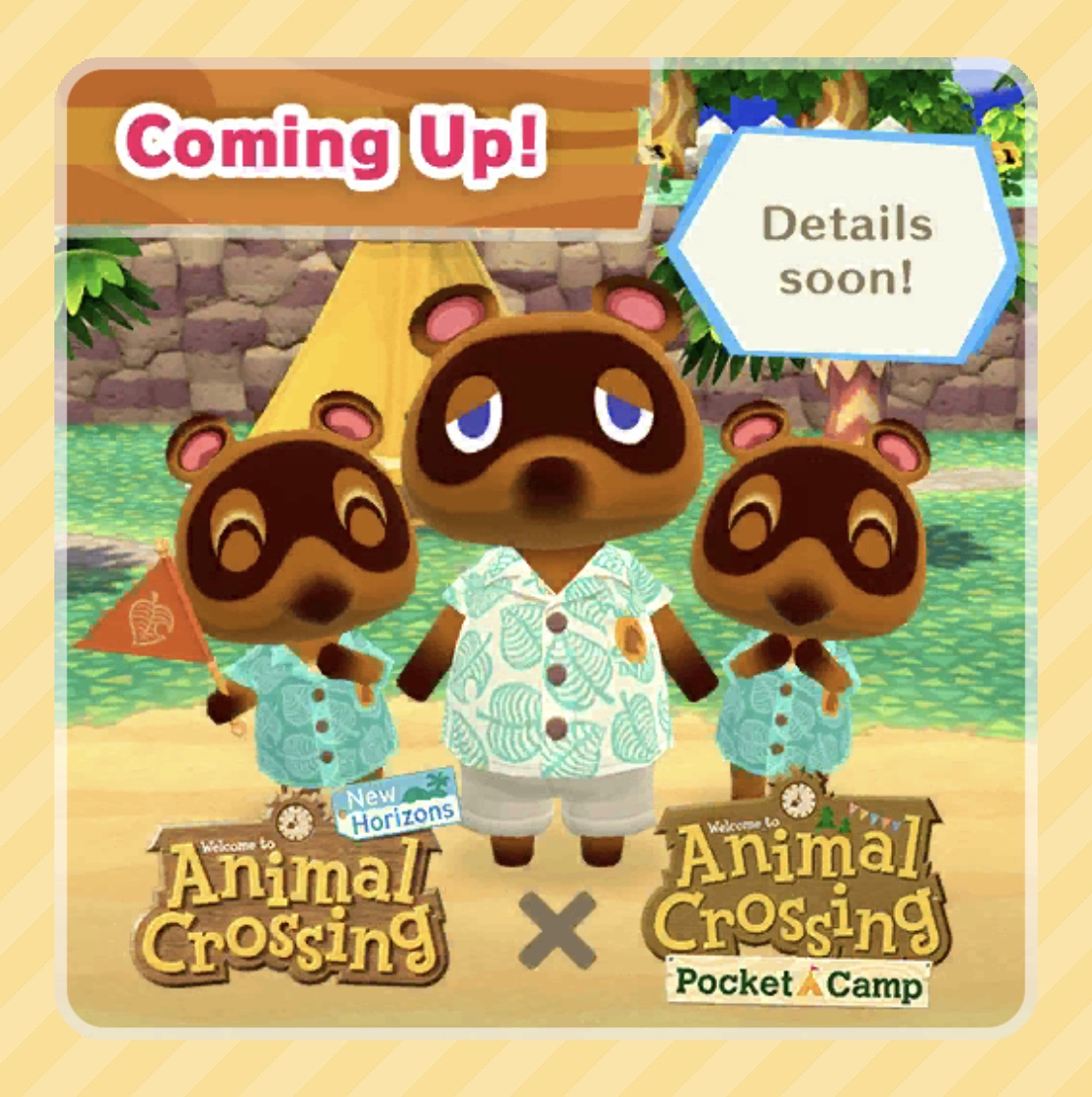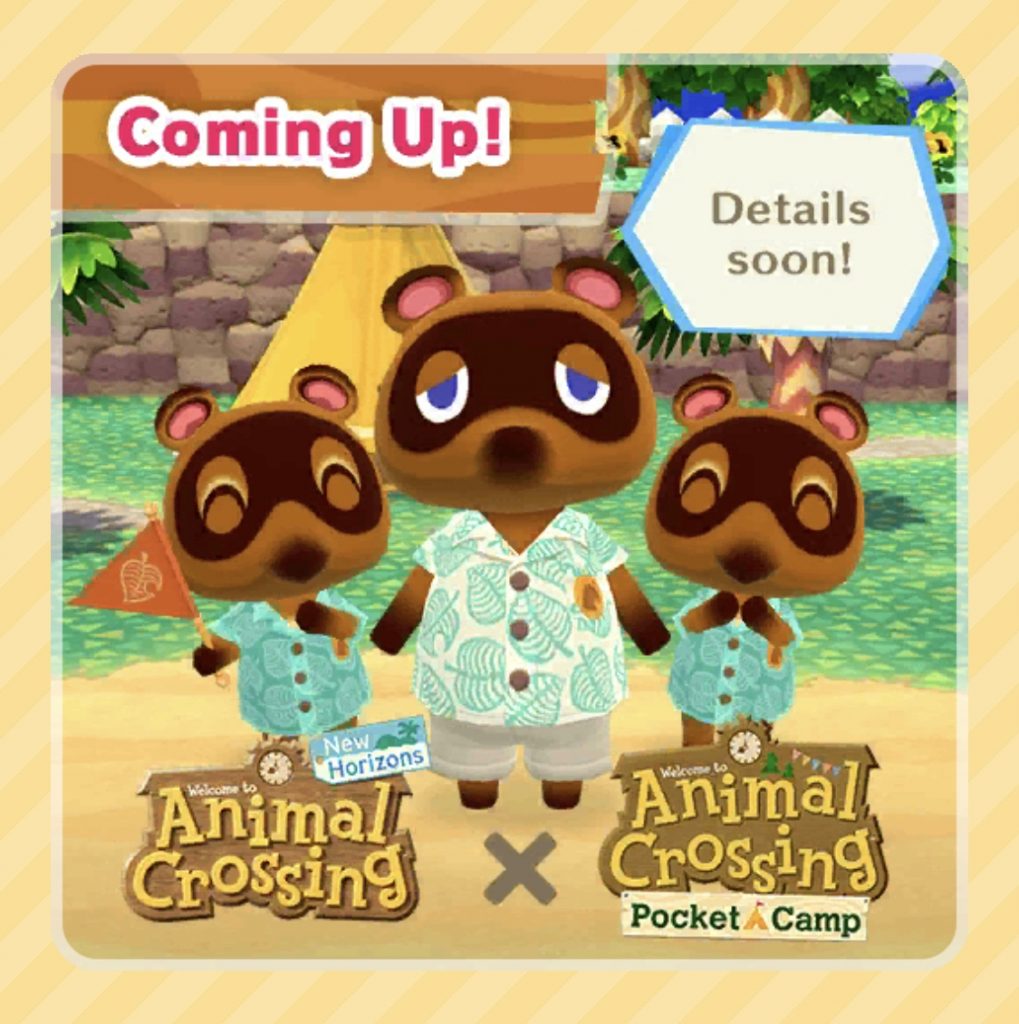 The image simply displays the three standing together, wearing their island gear proudly, with happy looks on their faces (well, for the Nooklings, at least…) among the two game logos and "Coming Up! Details soon!" text.
Back when the Animal Crossing Direct aired a couple weeks ago, the company let us know that both Pocket Camp and New Horizons would be receiving a bunch of tie-in items. Here's a recap:
"In New Horizons, players can receive a fortune cookie shop replica, an OK Motors sign, tiny camper models, an OK Motors slot machine, a Pocket Camp wooden sign, an OK Motors hat and shirt, and banners similar to those in the mobile game.

In Pocket Camp, players can receive a Dodo Airlines airplane, a tent, a tree stump with crafting tools, Nook Inc. flags, a campfire, cot, clothesline, and more; it also appears that Tom Nook, Timmy, and Tommy will appear in Pocket Camp in their New Horizons attire."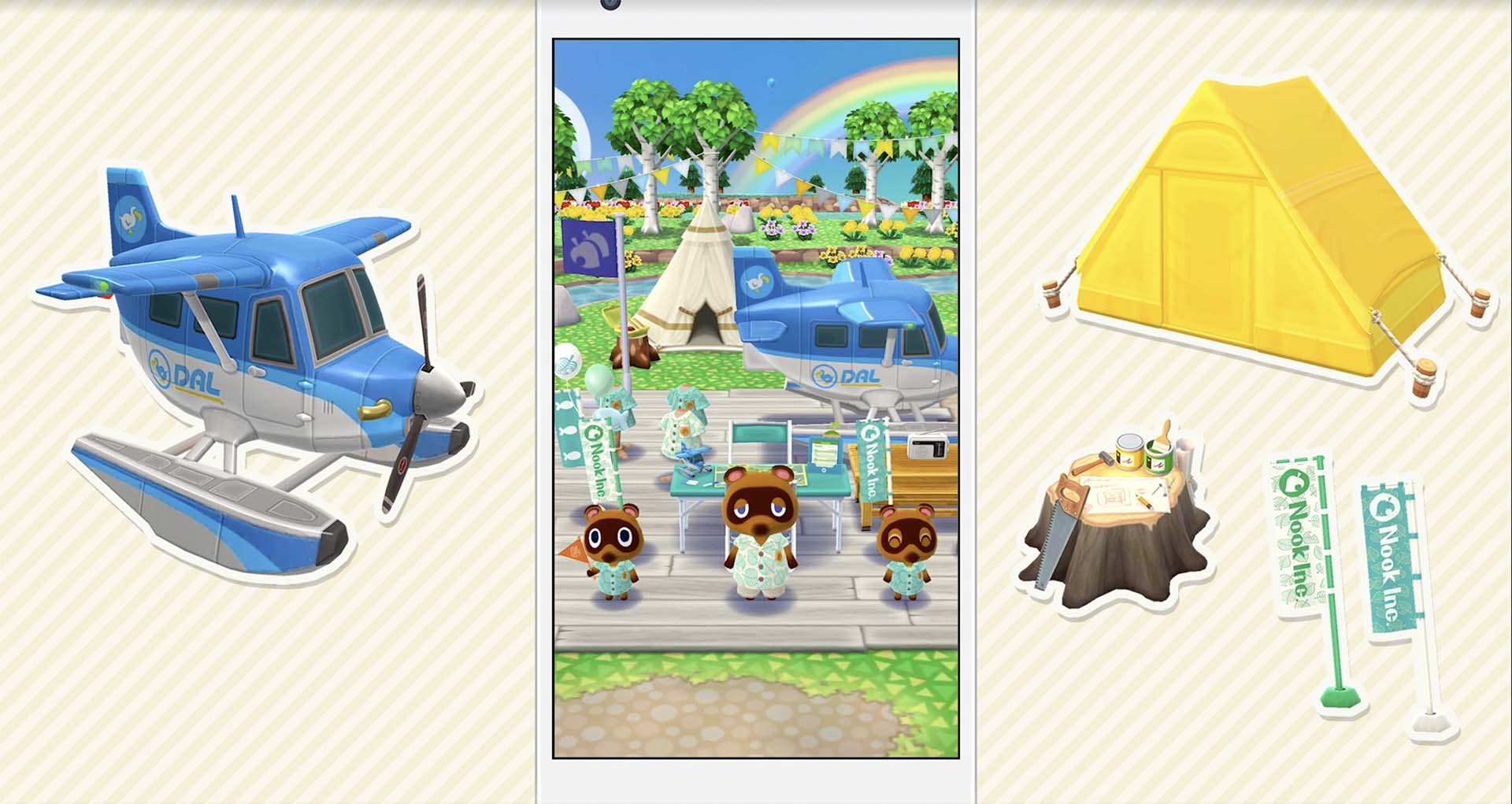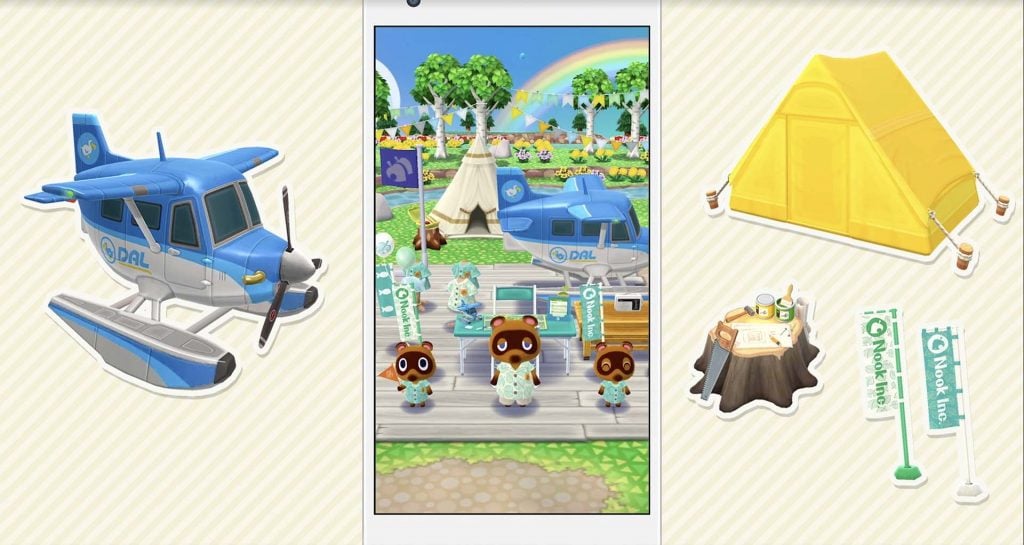 Based on what we were told during the Direct and the tweet that was sent out by the Pocket Camp Twitter account regarding upcoming maintenance (showing off one of the island items), it's safe to assume that the small period of down time will bring us the first round of collab items. The maintenance will take place on Wednesday, March 11th, from approximately 7 p.m. to 11 p.m. PT. Keep in mind that the game will not be playable during this time.
Well, campers, it's only a matter of time until New Horizons is in our hands. With the countdown now hitting Pocket Camp, it feels like the new game's release on the 20th couldn't come soon enough!
Leave a Comment