Now that the Animal Crossing Direct is finished, we can sit back and relax, dreaming of our future life on a deserted island that we'll be making our own. Players all over the world had a lot of questions regarding what to expect from the new title, many of which were covered in this morning's presentation. One of the bigger topics that's been talked about through social media and within online Animal Crossing communities was detailed: game updates. And luckily, the info provided gave us all a bit of insight as to how we can expect New Horizons to grow as time goes on.
Animal Crossing: New Horizons will be rolling out continuous free updates after the game launches, with the very first update hitting on release day, March 20th. (This first rollout will prepare for April's Bunny Day event, so make sure you install it!) Seasonal events will take place as usual, and it looks like special updates similar to what we see in Pocket Camp will be bringing festivities to gameplay. What they'll entail wasn't greatly detailed, but it does appear as though we'll be seeing new items (including furniture and apparel) added.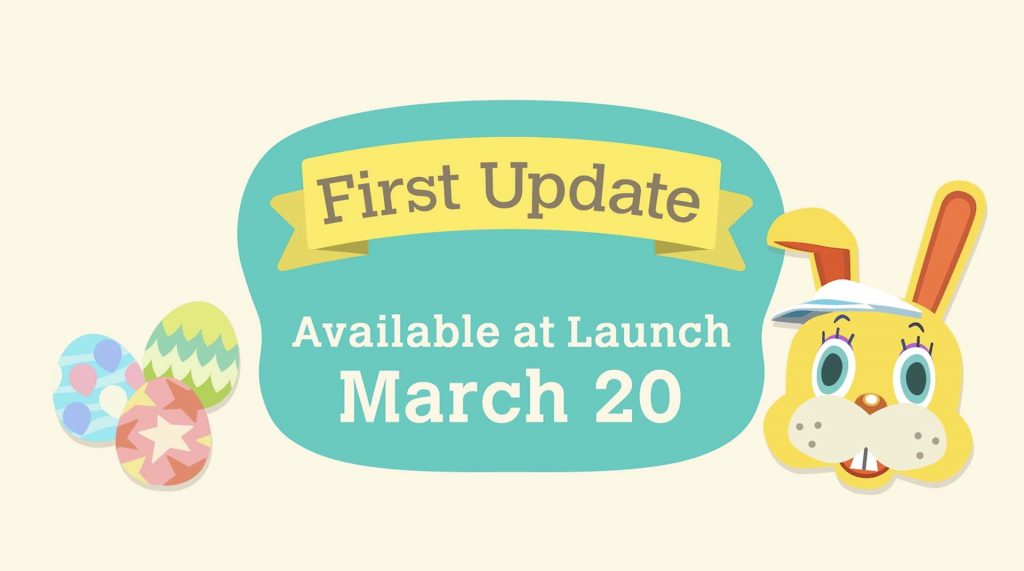 An example of what we can expect from the free updates was given near the end of the segment when a special shared offer for Pocket Camp and New Horizons was discussed. In-game content for the launch event showed off an array of items celebrating island life, including the following: a tent, tree stump, helicopter, flagpoles, island apparel, and cute clothing lines. It looked like both games would be receiving the adorable items, keeping players connected through the island theme.
The Direct made sure to point to the ACPC Twitter account — @Pocket_Camp — for receiving notices and details about the shared updates between the games. It's safe to say that the official Animal Crossing account, @AnimalCrossing, is worth relying on for information, too.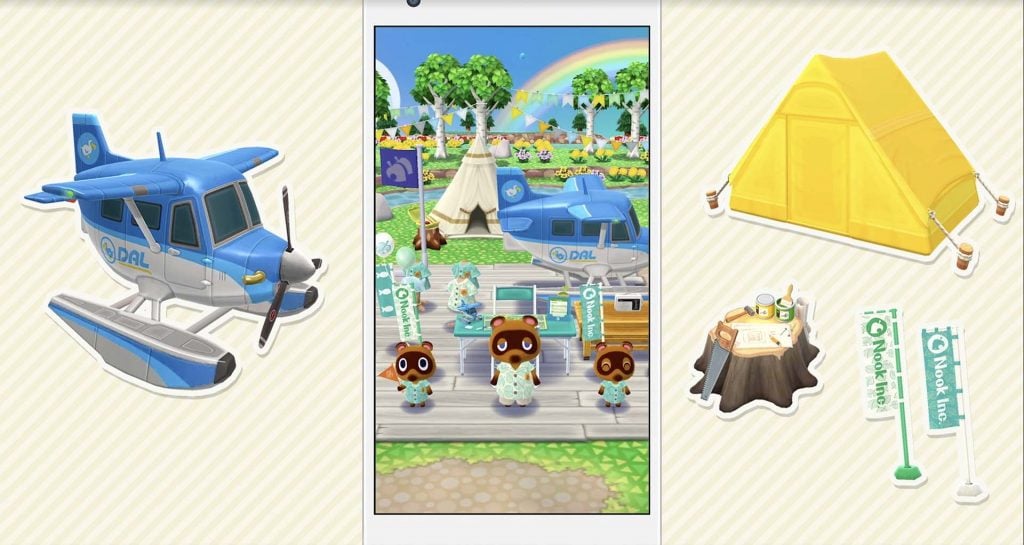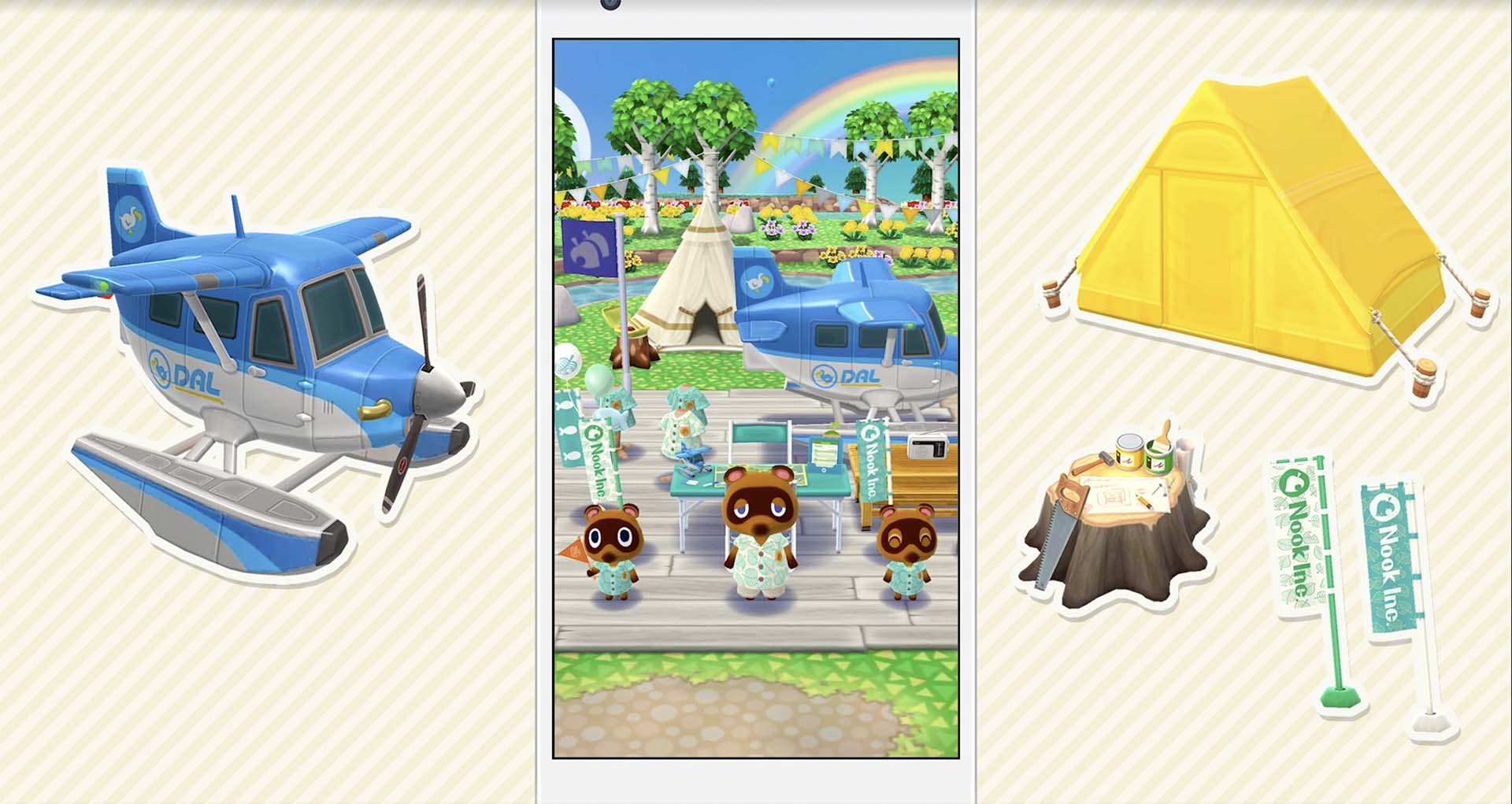 Other updates revolving around festive events were hinted at as well! The narrator specifically addressed the upcoming Bunny Day event in April, with Zipper T. Bunny making a brief appearance on the screen during the segment. Other characters were also previewed — Franklin the turkey (Harvest Festival), Pavé the peacock (Festivale), Jack (Halloween), and Jingle the reindeer (Toy Day).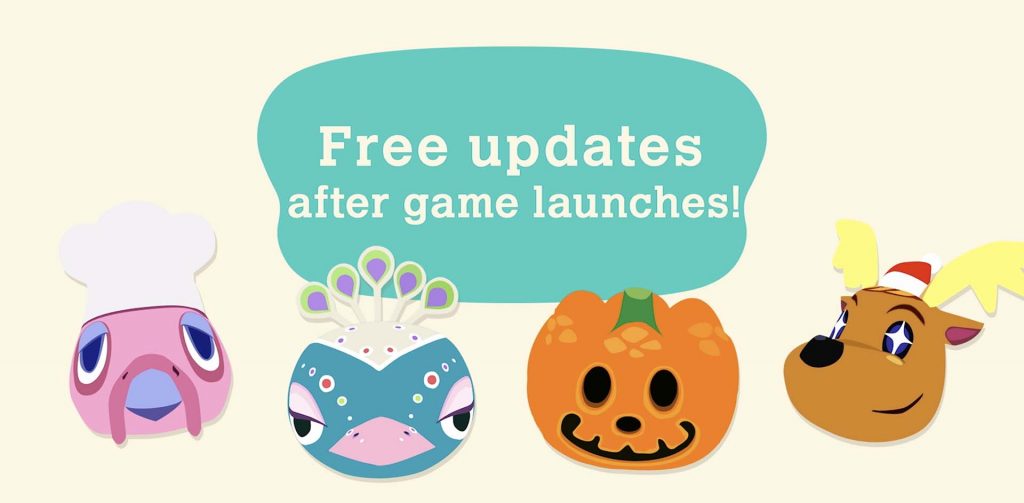 Updates will also add in characters that can be scanned via amiibo, like DJ K.K, allowing players to invite them to their islands.
We'll make sure to share information regarding each and every update that comes to both Animal Crossing: New Horizons and Pocket Camp, so you won't miss out on all the new content. Stay tuned!
Leave a Comment