Speedrunning is a long, storied tradition in gaming culture, and the concept is constantly evolving to fit new releases. While The Legend of Zelda: Breath of the Wild certainly isn't a new game, there is a new speedrun category within the massive Zelda RPG: "All Dog Treasures" — as it were. 
This new speedrun focuses on feeding every dog in Breath of the Wild. That's right: instead of fighting Ganon, looting dungeons or capturing memories, "All Dog Treasures" focuses all attention on feeding the secret dogs scattered across Hyrule. Twitch streamer Vixoxe currently holds the world record at 1:35:51, and those curious can catch the full stream here. An interesting aspect of this Breath of the Wild speedrun concerns the dogs themselves: once you drop the food, you're at the mercy of the canine to devour those apples at their leisure.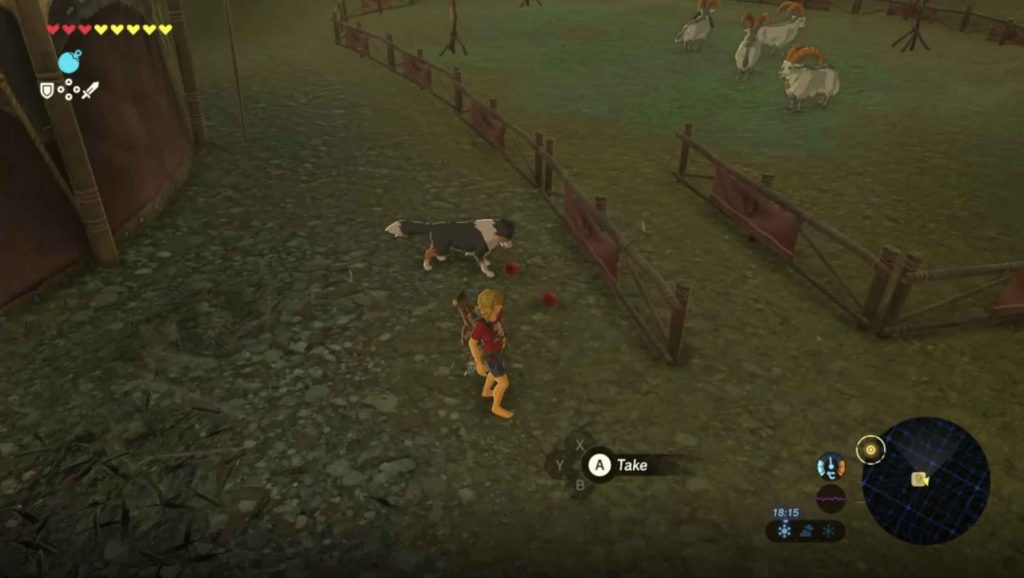 The kicker for completing this Breath of the Wild speedrun is that you must purchase a house and build the entire Tarry Town to feed the final pupper. 
A unique task for sure! Think you might give this speedrun a shot?
---
Via: Polygon
Leave a Comment