As March inches closer, all us Animal Crossing fans are not only eagerly awaiting the launch of New Horizons, but also the goodies the come along with the game's release. Just recently, Best Buy revealed that pre-ordering the title from the retailer would earn buyers a cute phone and tech badge featuring Tom Nook, and now it looks like Target is offering up something extra!
Reddit user senor_andy shared a picture of a Target ad featuring New Horizons today, with the page clearly displaying a cute turquoise journal with Tom Nook and the Nooklings on the cover. The ad notes that a custom 2020 calendar is also included inside. Those who place game pre-orders through Target will receive the journal while supplies last. ("Quantities are limited…")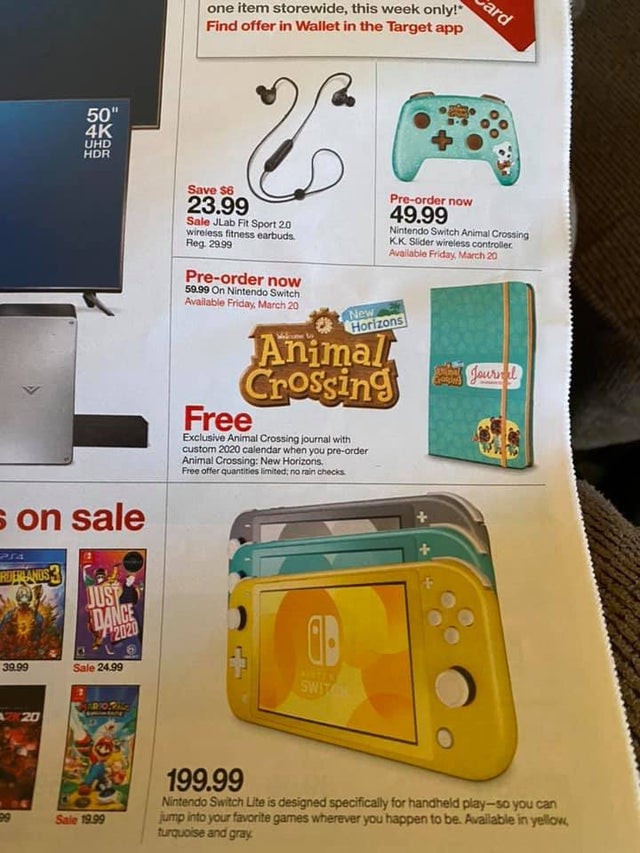 It's a great incentive for those of us in North America! We're still hoping to see a few more bonuses pop up in the weeks leading up to the game's release though, similar to what lucky residents of the UK are being offered. Once we get word of more, we'll be reporting on them here — so stay tuned.
Animal Crossing: New Horizons releases on March 20th. You can pre-order your copy on Amazon today!
Want even more Animal Crossing: New Horizons info? Check out everything we know about Animal Crossing: New Horizons so far!
Leave a Comment