Update: Another bonus option is available for residents of the UK. Pre-ordering Animal Crossing: New Horizons from the Nintendo Store UK will also give them a pins pack that includes Tom Nook, Isabelle and K.K. Slider. The pack costs £49.99.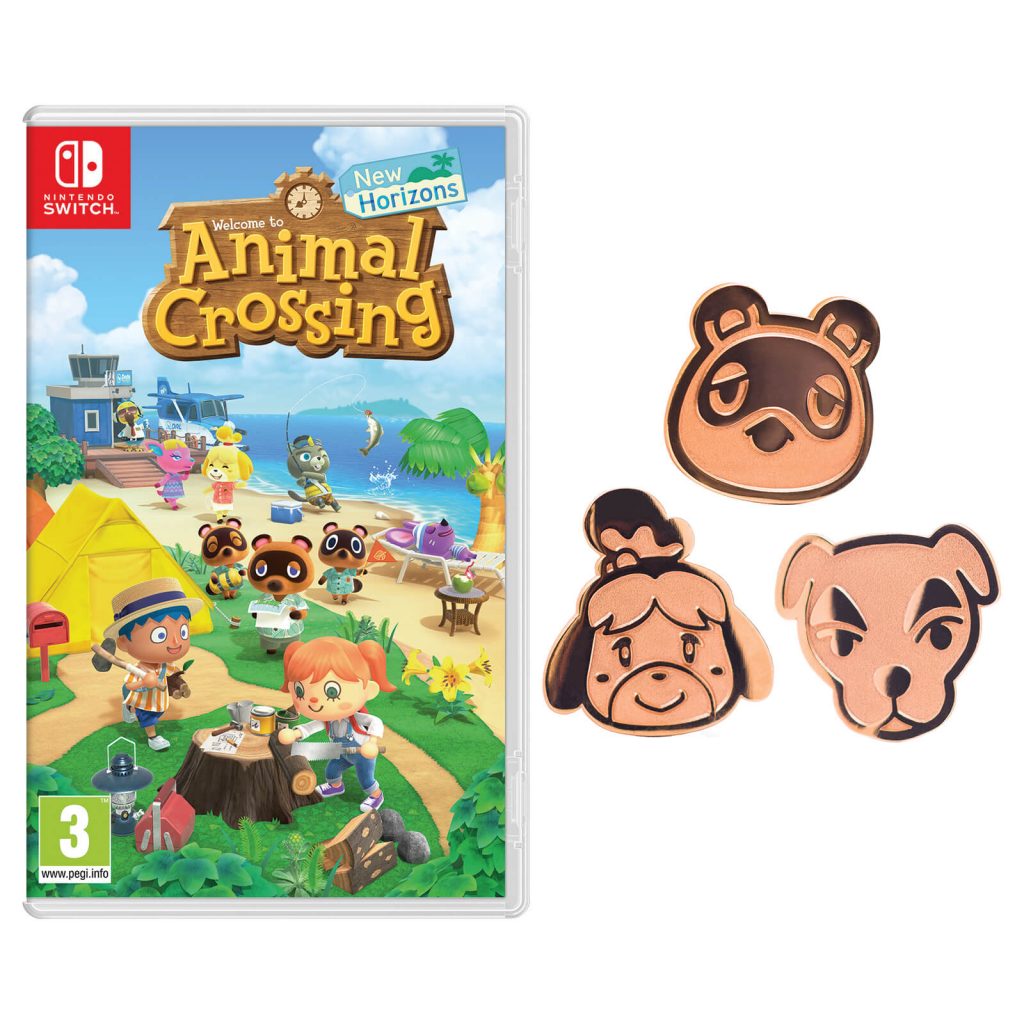 ---
Animal Crossing: New Horizons is a looming and all-consuming aspect of our future, and that's okay. But what's not okay (at least for now) is that the following pre-order bonuses for the game are UK only. Not that all you across the Atlantic shouldn't have nice things, but once you have a look at these, courtesy of @ACNewHorizonsEN, you'll be clamoring, too. As seen, various retailers in the UK have different offerings for fans:
GAME will have a tote bag, featuring Isabelle, K.K. Slider, and Tom Nook

Smythstoys will have a New Horizons notebook, and a set of stickers

Shopto will have a Tom Nook keychain, dressed in his Jimmy Buffet best

Argos will have a keychain as well, though this time featuring K.K. Slider
No bonuses are currently announced for the US or other territories, but who knows what the future will hold come March 20th.  
UK Bonus: @GAMEdigital will be offering an exclusive Animal Crossing themed tote bag for those who pre-order Animal Crossing: New Horizons before it releases. https://t.co/UPYlF8LXQH pic.twitter.com/8CJjPvGtJZ

— 🌴AC New Horizons News (@ACNewHorizonsEN) January 8, 2020
UK Bonus: Pre-order Animal Crossing: New Horizons at Smythstoys for a free Notepad & themed stickers. https://t.co/7dErzIYqv8 pic.twitter.com/RasiVJxRJ0

— 🌴AC New Horizons News (@ACNewHorizonsEN) January 8, 2020
Different retailers in the UK are offering Free Gifts when you pre-order #AnimalCrossingNewHorizons 🥳

Tom Nook: https://t.co/IBvpPAHNDq
KK Slider: https://t.co/kJBN2WADUC pic.twitter.com/q6K216Rrja

— Mayor Mori ✈️🏖 (@MayorMori) January 7, 2020
Leave a Comment