Update: The Pac-Man Tamagotchis are now up for pre-order on Amazon in North America.
---
Back in November, we reported that a Pac-Man Tamagotchi would be introduced to the world as part of the dot-eating character's 40th anniversary celebration hosted by a collaborative effort between Bandai and Pac-Man. Information was scarce at the time, and we had no idea what to expect when it came to the device's design or release date. Well, the wait has been completely worth it! We now have more details about the upcoming release — and most importantly, there are some fantastic visuals to feast our eyes upon: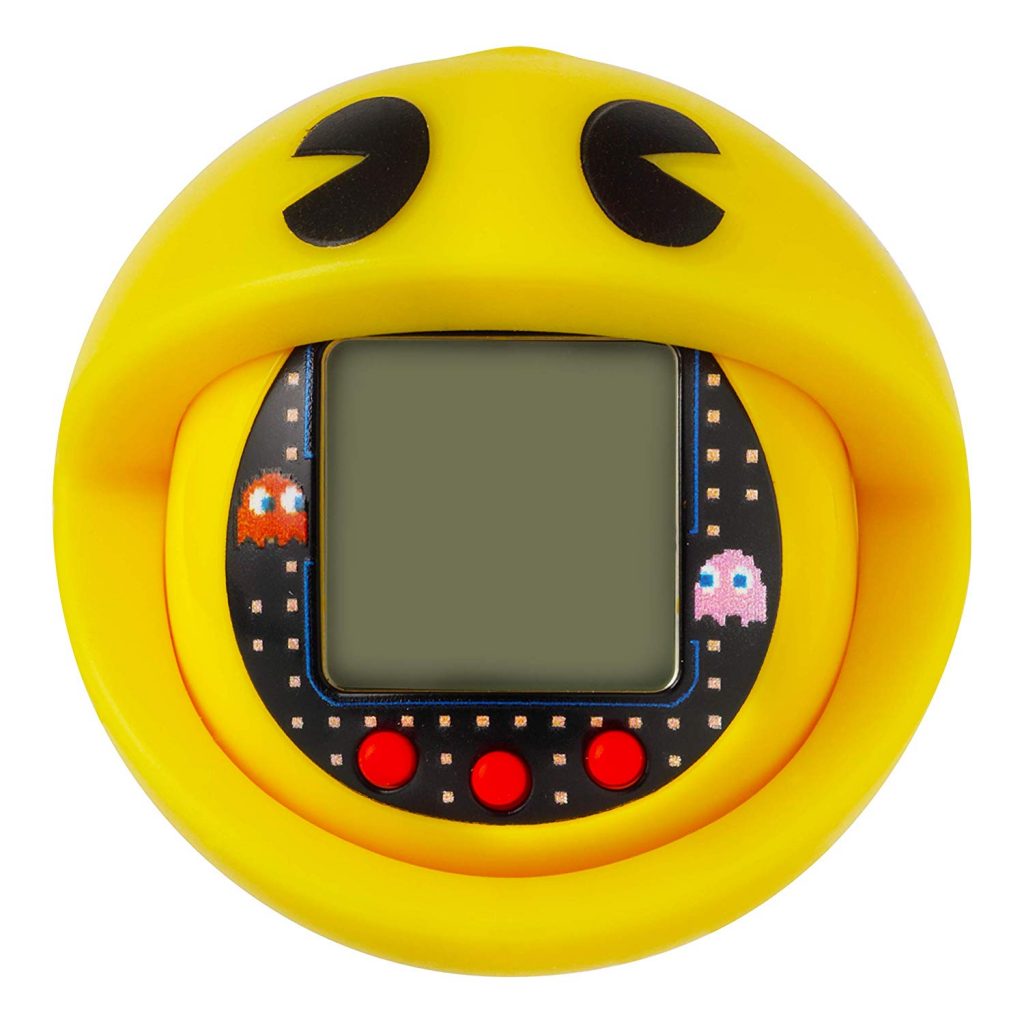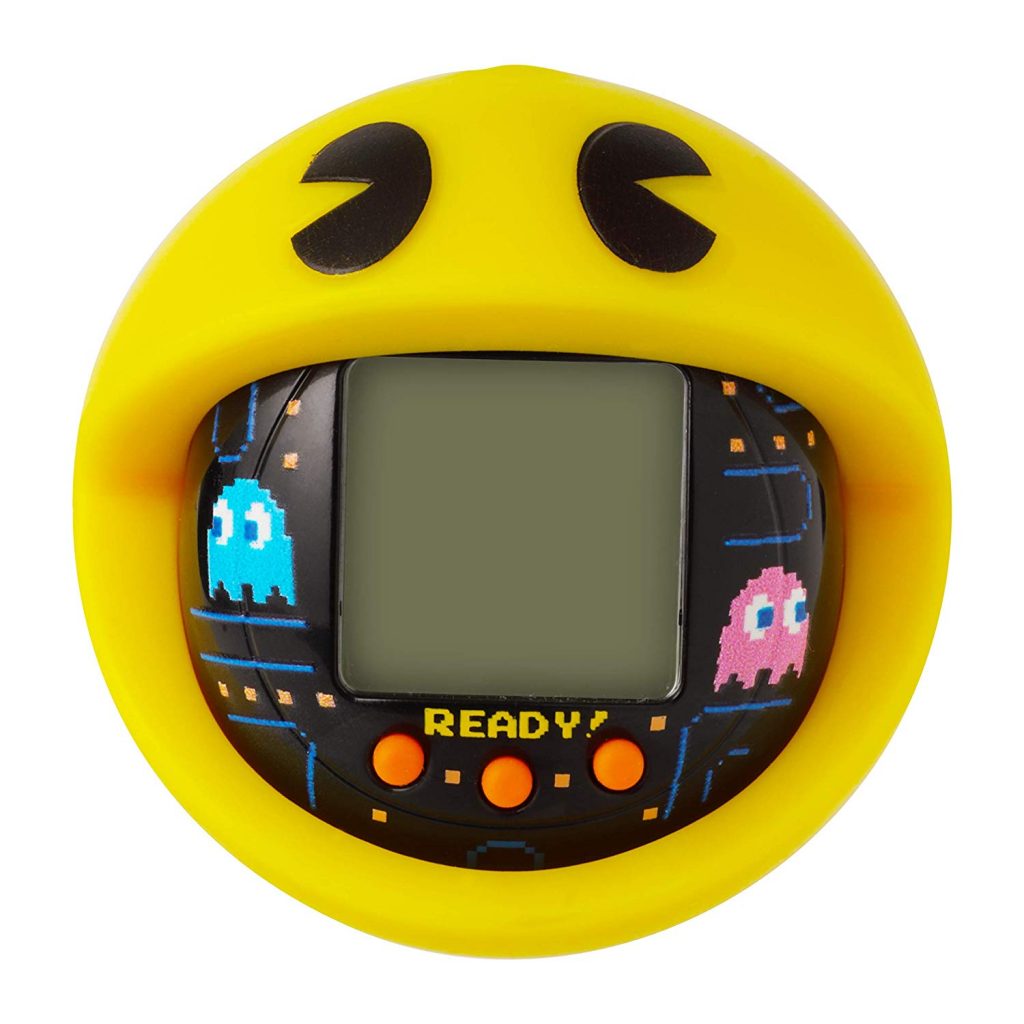 It appears as though four options will be available for buyers. Two shell designs — one primarily yellow, one black — as well as two accompanying packs that contain a Pac-Man case alongside the Tamagotchi.
While no official announcement has been unveiled from Bandai at this time, we can still glean some facts from the promotional images above, which were discovered over at Amazon UK. For one thing, the Tamagotchis are the Nano version, meaning the device is smaller and contains slightly minimal activities compared to the standard units. It's safe to say that the format will be more comparable to the Pokémon Eevee Tamas that were released early last year.
The Pac-Man version, however, brings something new to the table when it comes to design! This one will include a cute Pac-Man case/holder that covers the majority of the device. The case is in the glorious shape of Pac-Man himself, making it look like he's eating the Tamagotchi. As a longtime Tamagotchi player and collector, I can tell you that this will come in handy when it comes to protecting the device. And — even more important — it simply looks awesome!
Those who are fans of Pac-Man will appreciate the shell designs on offer. Not only do the three buttons look like the bright buttons on the arcades, but the rim showcases the famous ghosts and dots that Pac-Man attempts to eat. Overall, they're gorgeous designs!
The four Pac-Man Nano Tamagotchis have only been spotted over at Amazon UK at this time, but we're expecting to see them appear stateside in the future. Stay tuned, and we'll make sure to keep you posted on North American retailer listings.
Leave a Comment