After waiting nearly three years with next to no news about the fanmade Mother 4 game, we finally have a more substantial update — a visual one — to gaze in wonder over. The last we heard, the team behind the game decided to turn the work into more of a spiritual successor to the popular Mother/EarthBound, dropping the "Mother 4" title and all figures of the series completely — a preemptive measure taken to avoid conflict with Nintendo, following the lawsuits filed against those behind other fanmade games. This act also resulted in the rebranding of what was once known as Mother 4.
Now titled Oddity, the developers behind the game have finally shared a much more detailed look at what eager fans have been waiting to see for years through a brand new trailer that's just been released.

While it's clear that Oddity is intended to be a standalone game, it's impossible to ignore the beautiful resemblance of its style to the Mother series. From thematic imagery, to the psychedelic battle scenes, to the beboppin' music; the game looks to be a stunning homage to the beloved masterpiece. The newness we can easily gather from the trailer — like the characters Travis, Zack, Floyd, Leo, and Meryl — is bringing a gloriously different feel to the stage; and it's no secret that we, along with all the other Mother fans, are itching to learn more.
A cute, smart little note in the trailer makes it ever so clear that the team is continuing to work on Oddity, as the text "It'll be out when it's ready — Relax til then," is promptly displayed in the video's closing. That said, we can only wait until development is nearer to completion to understand where this new adventure will take us. Until then, let's sit back and replay this pixelated eye candy over and over again…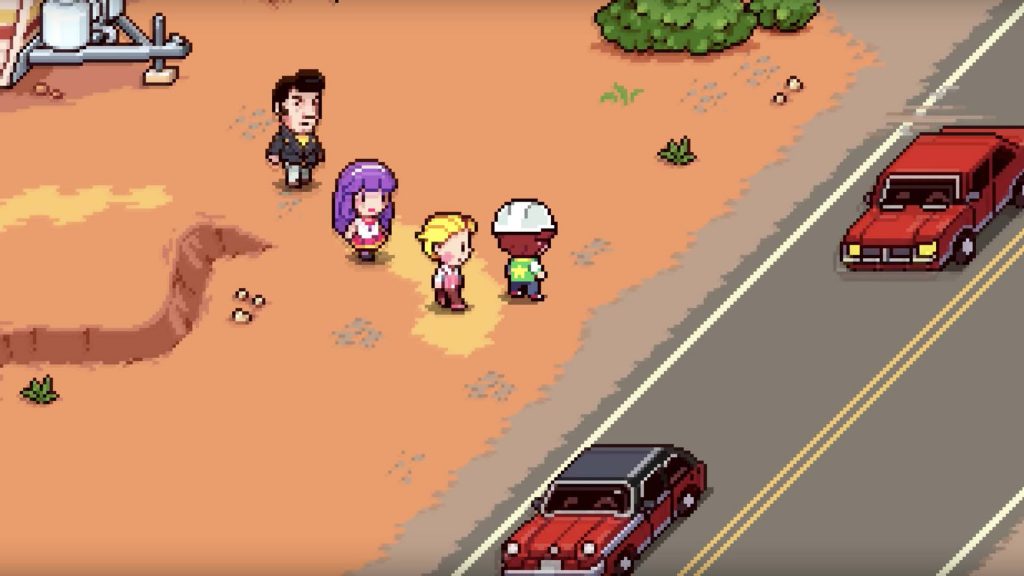 Leave a Comment