Image & Form and Thunderful Publishing have announced that they will be partnering with Super Rare Games for a limited physical release of the turn-based RPG SteamWorld Quest, and it all came about because of a chess game between the former's Brjann Sigurgeirsson and the latter's George Perkins.
As Sigurgeisson put it; "I jokingly mentioned that if I beat him he would have to sign with us to release SteamWorld Quest physically! I got beat very, very badly but luckily we still managed to sign the deal. I hope we can bring the rest of the amazing SteamWorld series as a physical release in the near future."
The SteamWorld Quest physical edition will come with a 20-page full color manual, interior artwork, and three of five trading cards selected at random.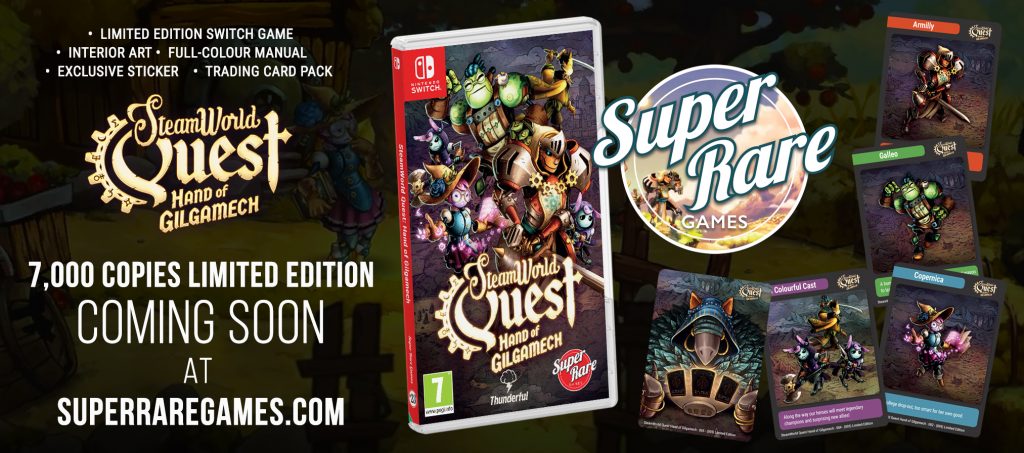 We thought the game was well-worth picking up in our review, so if you get the chance, it's definitely worth pre-ordering once Super Rare Games lists it on November 7th!

Leave a Comment