The Disney Tsum Tsum Festival Bundle will release in Japan in just nine days, on October 10th. After only getting glimpses of the contents inside previously, we now have a look at what the bundle's box will look like. Featuring the game logo and familiar pink and purple color scheme, the exterior of this set completely illustrates the cuteness that lies inside!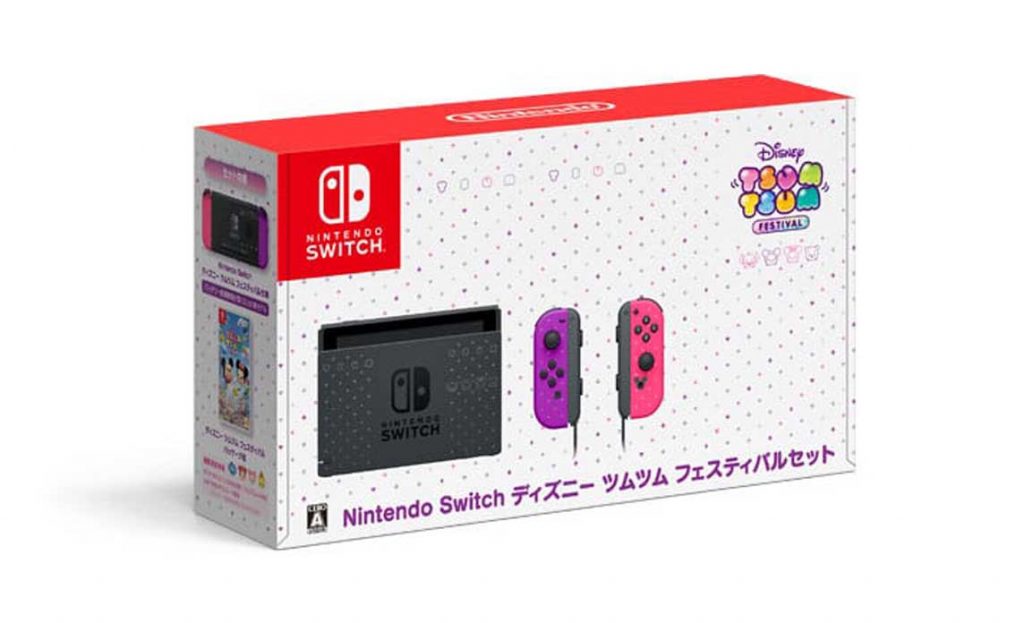 Thanks to Japan's Nintendo store, we know that the Tsum Tsum bundle will be available for 36,080 yen (approximately $334 USD) + tax and will include the following items:
Nintendo Switch (special design)
Nintendo Switch dock (special design)
Joy-Con ™ (L) / (R) (special design)
Joy-Con strap (black)
Joy-Con grip
Nintendo Switch software "Disney Tsum Tsum Festival"
Nintendo Switch AC adapter
High speed HDMI cable
Safety guide

Here are a few other product images that display the exclusive set in all its glory:

While it doesn't look like the bundle will be making its way to the West, you still have the option to pre-order it from Play-Asia. The $474.99 price tag might seem hefty, but some collectors may still be interested in taking the plunge! If you choose to do so, make sure to use the code NINWIRE at checkout, as you'll receive 5% off your order.
---
Original article: Switch getting a special Disney Tsum Tsum Festival bundle in Japan, new Joy-Con and dock
Written by: Ricky Berg
Hope you like stacking plushes more than you like stacking cash, because your wallets may be tempted once again. A new special edition Switch bundle has been revealed and rather than tie to an upcoming Nintendo release it's instead in partnership with Disney – specifically Disney Tsum Tsum Festival.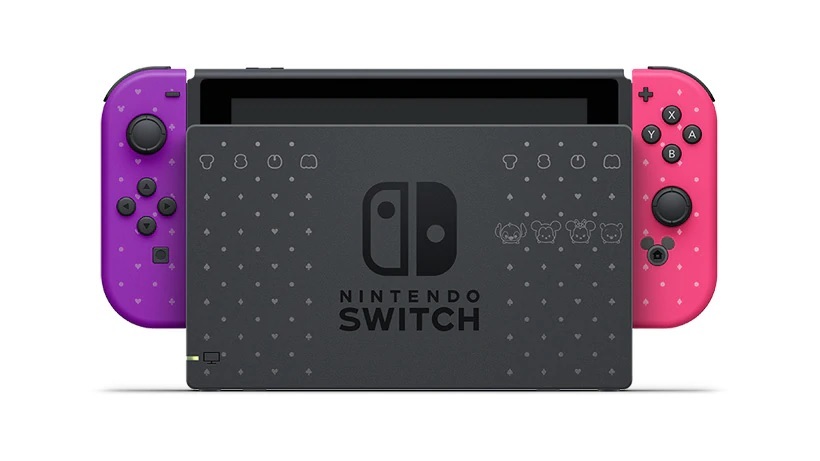 Like previous special edition Switch bundles, the dock will have a subtle pattern befitting the game. In that case that means repeating patterns and symbols as well as the word "Tsum Tsum" and a quartet of characters: Stich, Mickey, Minnie, and Pooh. The Joy-Con are using the same repeating pattern, coming in purple and pink for a fantastic pair of colors. The right Joy-Con even turns the home button into a Hidden Mickey for that extra touch of Disney magic!
This bundle, as well as the Disney Tsum Tsum Festival standalone game, will be available starting October 10th. That will also get you the game's early purchase bonus of four special Fes versions of Stitch, Mickey, Minnie, and Pooh. No word on a US release has come at this time, for the bundle or the DLC, but we'll be sure to share if they come our way.
Leave a Comment