Hope you like stacking plushes more than you like stacking cash, because your wallets may be tempted once again. A new special edition Switch bundle has been revealed and rather than tie to an upcoming Nintendo release it's instead in partnership with Disney – specifically Disney Tsum Tsum Festival.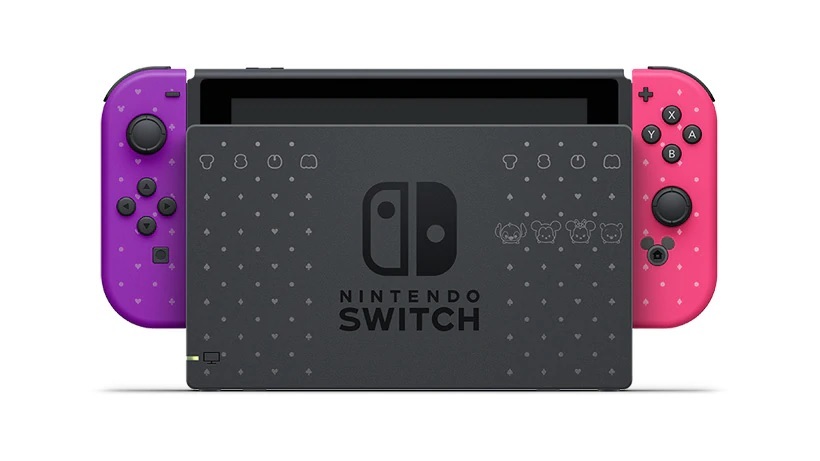 Like previous special edition Switch bundles, the dock will have a subtle pattern befitting the game. In that case that means repeating patterns and symbols as well as the word "Tsum Tsum" and a quartet of characters: Stich, Mickey, Minnie, and Pooh. The Joy-Con are using the same repeating pattern, coming in purple and pink for a fantastic pair of colors. The right Joy-Con even turns the home button into a Hidden Mickey for that extra touch of Disney magic!
This bundle, as well as the Disney Tsum Tsum Festival standalone game, will be available starting October 10th. That will also get you the game's early purchase bonus of four special Fes versions of Stitch, Mickey, Minnie, and Pooh. No word on a US release has come at this time, for the bundle or the DLC, but we'll be sure to share if they come our way.
Leave a Comment