The latest Nintendo Direct airs in a matter of hours, and we're sure most all of you are bursting with excitement to see what Nintendo has in store!
To get everyone hyped up, we've put together another Bingo card. Some of the boxes may seem likely, others might be outlandish, but that's all part of the fun.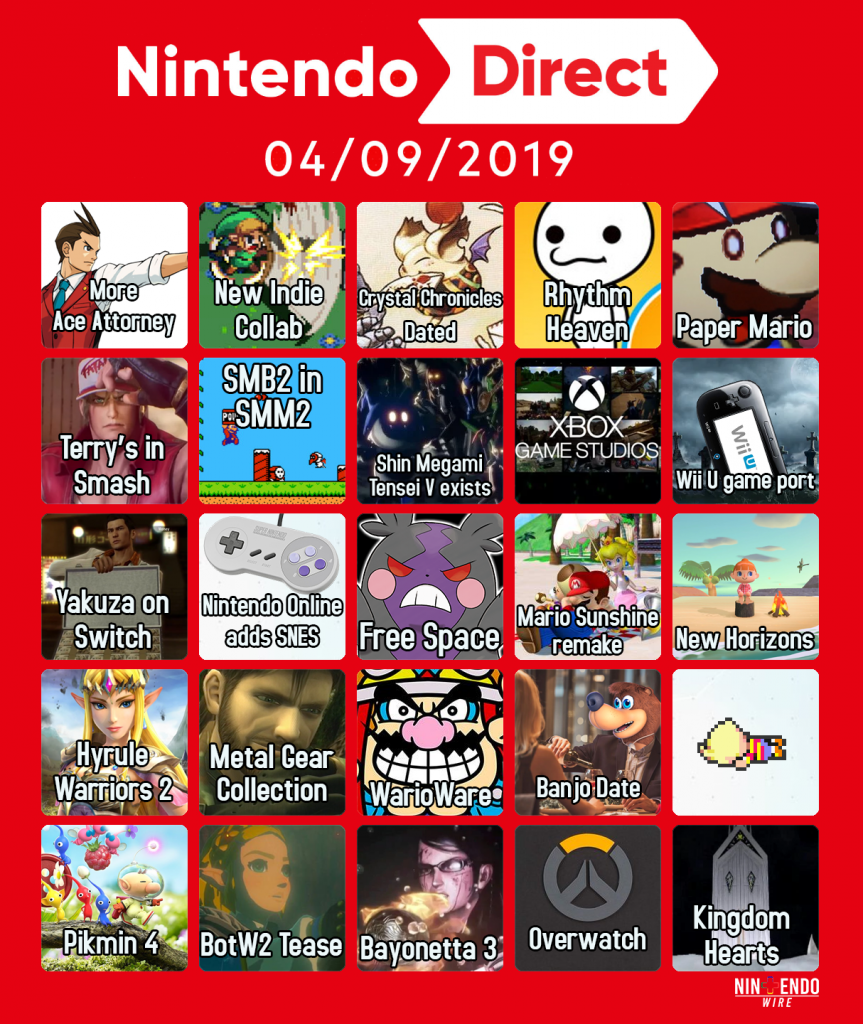 You can catch the Direct live starting at 6 p.m. ET right here.

Leave a Comment