If you're heading to the Emerald City for PAX West this year, be sure to stop by Nintendo's booth, where in addition to trying out upcoming games, you'll also be able to get a Luigi's Mansion 3 collectable pin.
You can get the pin by checking with your QR code at the My Nintendo station. In classic Luigi's Mansion fashion, the pin features our fearful friend cowering with his newly souped-up vacuum cleaner. You'll also receive 100 My Nintendo Platinum Points for checking in.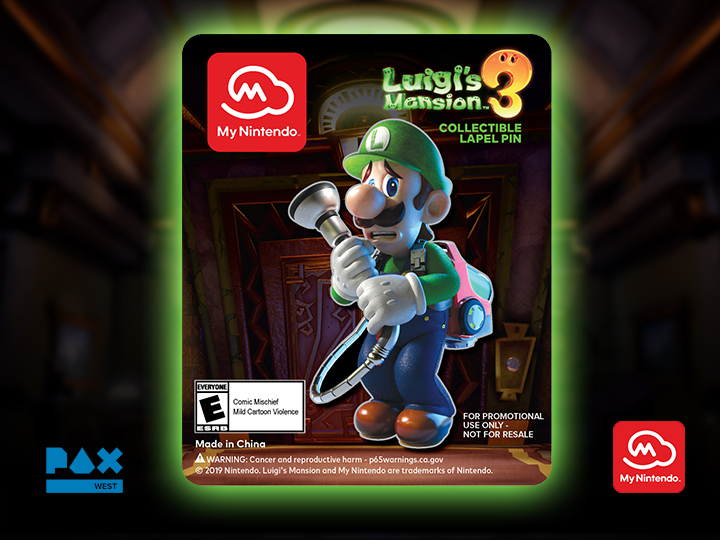 For more on PAX West, check out Square Enix's plans for this weekend's show!
Leave a Comment