Indie games come in all shapes and sizes, but I have a particular fondness for those that go above and beyond in terms of scope, offering up sizeable adventures for a bitesized price. During today's Indie World presentation we saw more than a few confirmed for Switch, so let's take a look at the worlds we'll be exploring next.
First up there's Eastward, from the pixel practitioners over at Chucklefish. This gorgeously animated game takes place in a decaying world, where you play as the digger John as he guides a young girl through old, abandoned cities. Inspired by Mother and the Legend of Zelda, it seems like a perfect fit for Switch when it launches in 2020.



The Touryst shares some similar vibes to Eastward, but where that game works with pixels, this one is all about the voxels. Developed by Shin'en, the team behind the FAST racing series (keep an eye out in the trailer for a cute easter egg!), The Touryst will have you explore islands and ancient temples come this November.



While those games seem to have some sillier elements, Skellboy is going all in, starring an adorable main character that straight up replaces his body parts as he ventures across the land to some chiptune beats. This one's set to launch on December 3rd, 2019.

Set out on an epic journey across a vibrant fantasy world, set to a background of rocking chiptune tracks, when #Skellboy hacks and slashes its way onto #NintendoSwitch on 12/3. #IndieWorld pic.twitter.com/XNkZLl0cpV

— Nintendo of America (@NintendoAmerica) August 19, 2019


If you're wanting an adventure on the more serious side of the spectrum then you can try out Röki this winter. A contemporary dark fairy tale with nonviolent gameplay, it certainly looks like an atmospheric adventure that'll be perfect to play while bundled up during the coldest months of the year.



Perhaps the most well known of these indie adventures confirmed for Switch is Torchlight II. The game, which has more than a few things in common with the Diablo series, has you delve deep into dungeons to find loot and slaughter monsters, either solo or with a group of four players online.
The Indie World presentation confirmed that Switch players of Torchlight II will get an exclusive chubby pink unicorn pet, and what more can you ask for in life than that?



Finally, we got some brief updates on a few other upcoming indies as part of a montage, like the cute sequel to Cat Quest, which launches this fall, and the pretty pixels of Sparklite, which is set for a November 7th release.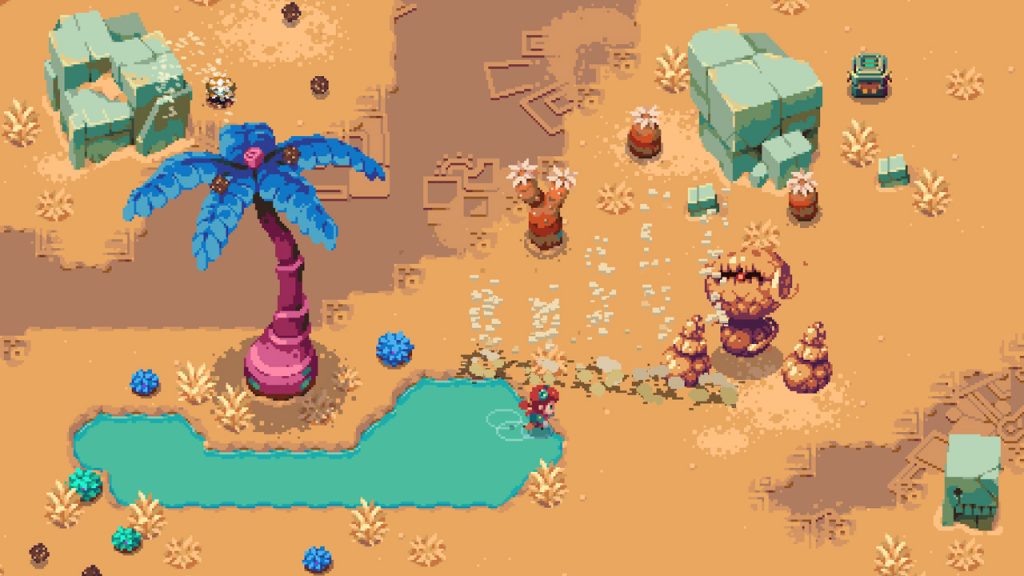 So yeah, the adventurers among us have more than a few new worlds to discover throughout the rest of the year and into the next! We'll be sure to bring you updates on these games and more as they draw closer to release.

Leave a Comment