A handful of new game modes, features, and changes are headed to Super Smash Bros. Ultimate in its version 4.0 update, including online tournaments, a FS Meter time limit, predicting winners in Spectate Mode, and more.
Details on these additions and tweaks were shared during this morning's video presentation on upcoming DLC fighter Hero, which you can check out below.
FS Meter time limit
Players will now have a time limit when playing with FS Meters on; no longer will they be able to save a fully-charged FS Meter for as long as they want.
"That'll make it harder to use your attack range to play a waiting game, so I think it's better to just use your Final Smash when it's ready," says series director Masahiro Sakurai in the video.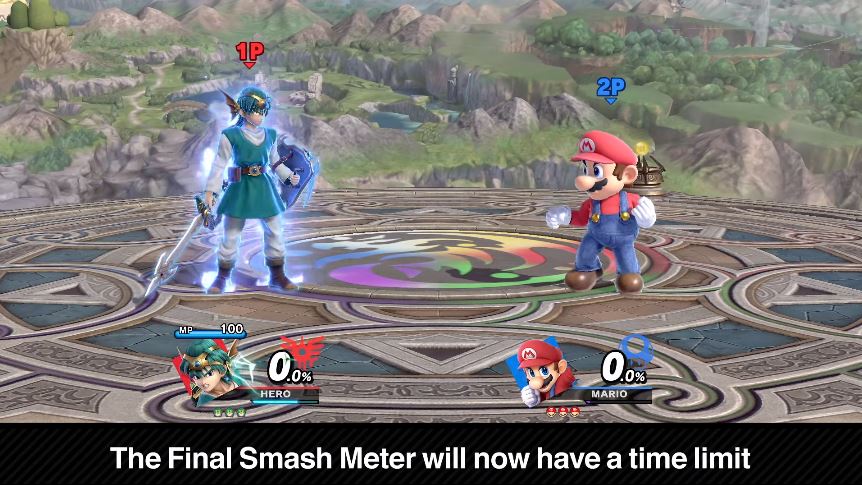 Players will be able to see how long they have until their FS Meter is depleted by looking at the bar beneath their character's icon.
Judging by video footage, it appears players have approximately five seconds to use their Final Smash before their FS Meter begins depleting, and about 15 seconds before the Meter is completely dried up.
"Very Easy" Adventure Mode difficulty
A new "Very Easy" difficulty option will be added to Super Smash Bros. Ultimate's Adventure Mode.
Sakurai suggests this mode is great for players who find a certain battle too hard to clear or just want a relaxing experience while in single-player mode.
Winner predicting in Spectate Mode
Players can now predict who will win an online battle in Spectate Mode and receive gold coins for correctly guessing.
Winnings can be spent in the in-game shop to buy Spirits or items.
There's nothing to lose if a player's prediction is wrong, so Sakurai suggests players take full advantage of this feature.
Online Tourney mode
An online tournament mode will also be available, which can be entered simply by "[selecting] the mode."
Up to 64 players can be hosted in a single online tournament.
While the rules are pre-set, Sakurai states they'll change "periodically."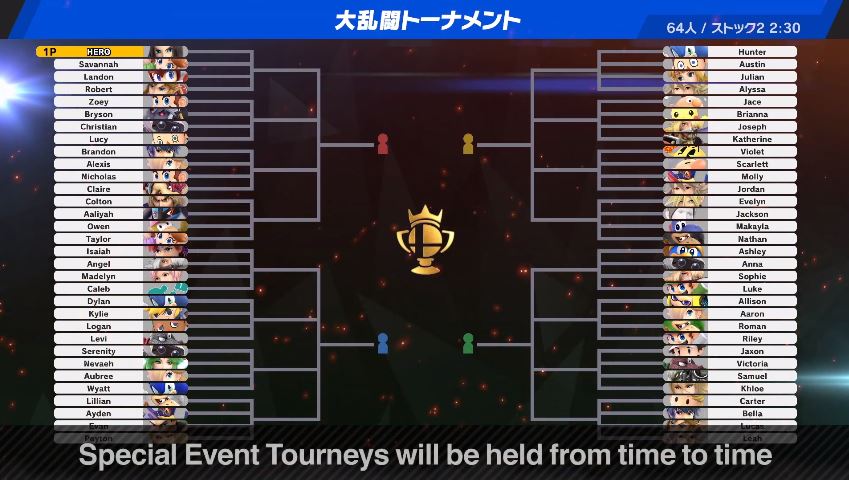 "Special Event Tourneys" will also be held from time to time, although no details were given on these.
Miscellaneous additions
Screenshots will also be able to be inserted into player-made videos using the in-game video editor.
In Shared Content, players will also be able to watch videos consecutively.
Support for the newly-release Isabelle, Pokémon Trainer, and Pichu amiibo will also be added to Super Smash Bros. Ultimate.
The version 4.0 update (as well as DLC character Hero) for Super Smash Bros. Ultimate will drop today, July 30th, at an unknown time, but be sure to stay connected to Nintendo Wire for information when it comes!
Leave a Comment