In the early morning video detailing the moveset and other touches of The Hero from Dragon Quest, we also got a peek at the next wave of Mii Costumes arriving alongside him. As one might expect, they're all Dragon Quest themed, cutting a wide berth of references from across the series.
The new costumes are:
Veronica (Dragon Quest XI)

Erdrick (Dragon Quest I)

Martial Artists (Dragon Quest III) with separate designs for male/female brawlers

Slime Hat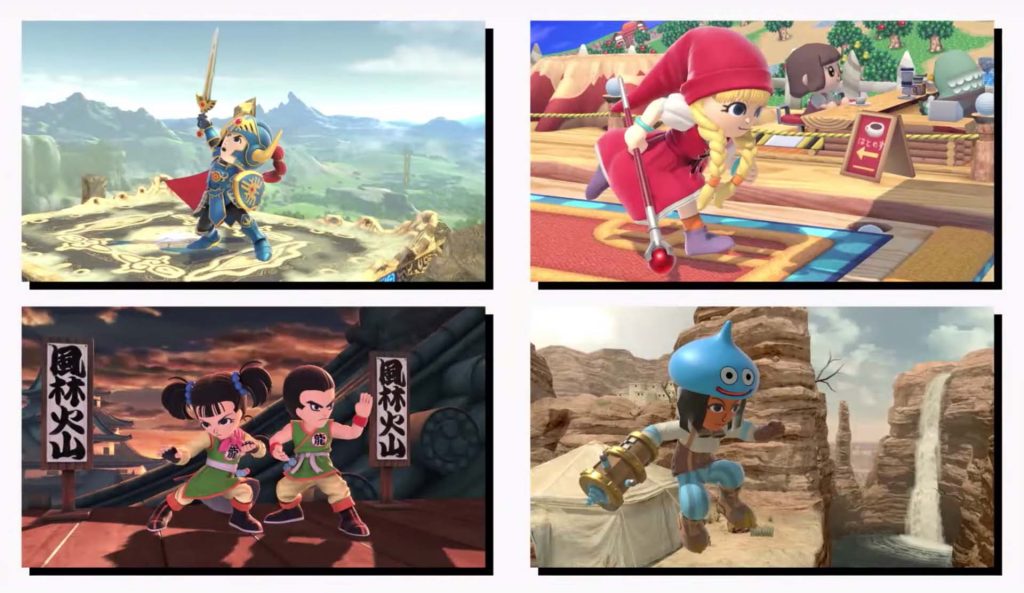 Just like the last round of costumes, these go for $0.75 each, making them a pretty cheap deal. You can pick them up whenever the v4.0 update drops later today.
Leave a Comment