Update: Limited Run Games has also revealed that a limited Collector's Edition for Star Wars: Shadows of the Empire will be available to order. Included in the pack are the following items: the game on a translucent purple cartridge playable on the N64, reversible poster, retro cart pin — all inside one of LRG's beautiful rigid boxes.
Like the standard editions, the Collector's Editions will be available to purchase on July 26th at 10 a.m. and 6 p.m. ET.
---
During E3 last month, Limited Run Games announced a partnership to reprint several classic Star Wars games with some loving retro presentation. So far we've seen the original NES and Game Boy games based on A New Hope, and naturally the next wave is set to see the Empire take center stage.
First up we have the NES and Game Boy Empire Strikes Back adaptations, which will come on translucent red cartridges, nicely complementing the New Hope blues. The backing card depicts the iconic Hoth battle, which is of course playable early on in the games.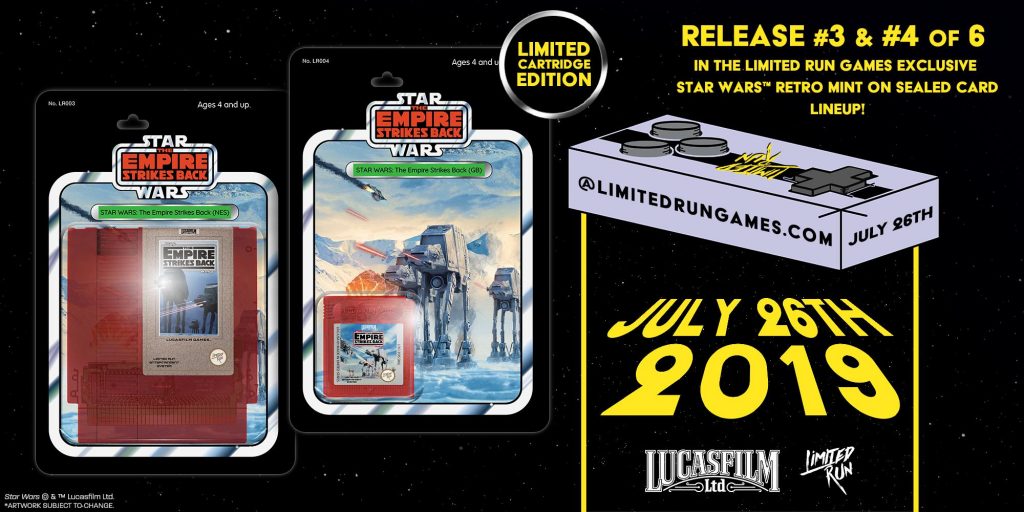 Next up is a break from the tradition thus far – Shadows of the Empire for the Nintendo 64. It was a seminal game for the system, releasing within months of its launch and becoming the third best selling N64 game of 1997. It was also part of a substantial multimedia push that introduced fans to a whole new universe of characters that have since been rendered non-canon. The backing card for this re-release has the helmet of Darth Vader, which nicely contrasts the purple cart.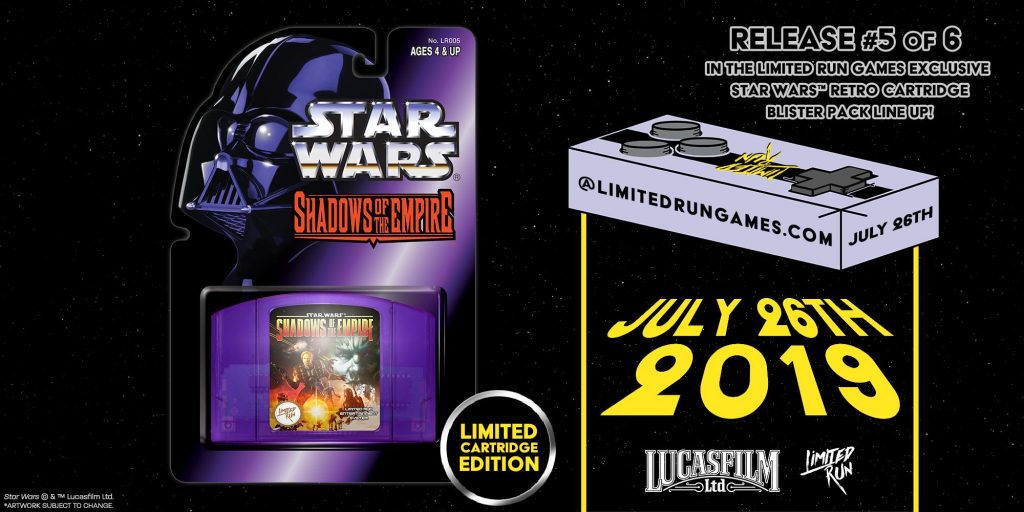 All three blister packs are set to launch on July 26th, so be sure to ready yourselves for ordering at 10 a.m. and 6 p.m. EDT!

Leave a Comment