The first DLC pack for newly-released Nintendo Switch game Marvel Ultimate Alliance 3: The Black Order, now known officially as DLC Pack 1 – Marvel Knights: Curse of the Vampire, has at last received a release date: September 30th, 2019.
The pack, which comes exclusively as part of the game's "Expansion Pass," adds Blade, Moon Knight, Morbius, and Punisher as playable characters.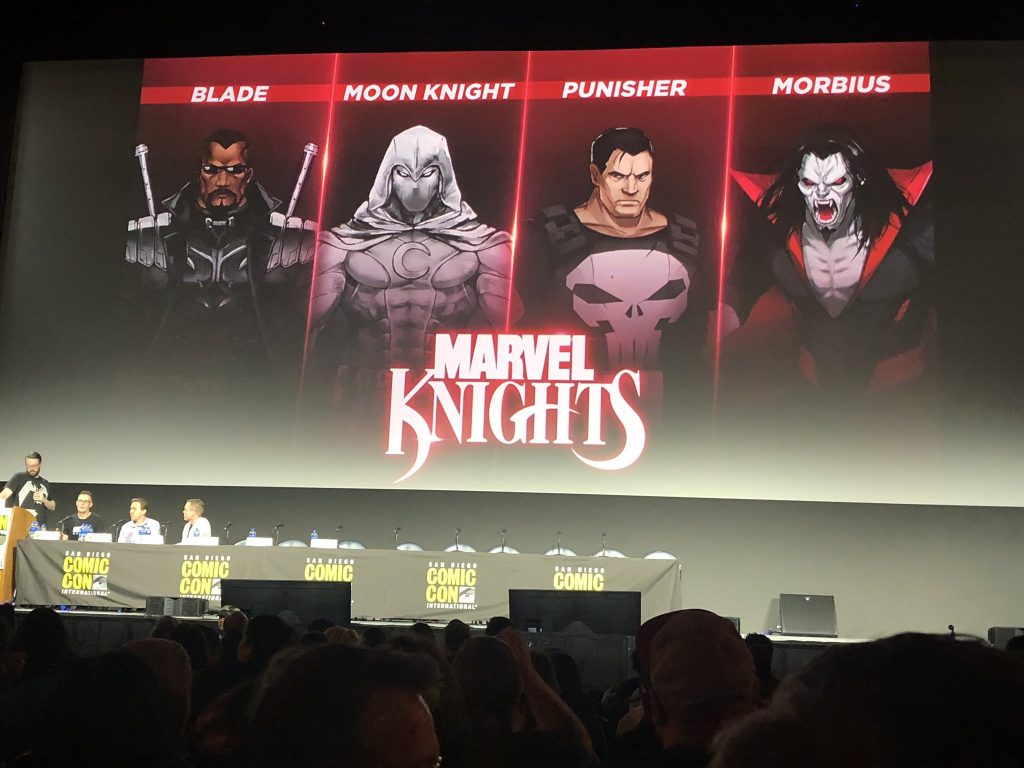 By purchasing the $20 USD Expansion Pass, players can also get their hands on two other DLC packs: one Fantastic Four-themed and the other X-Men-themed.
No release dates for the Fantastic Four and X-Men DLC Packs are known, but one is expected to drop in "Late 2019" while the other will be available in 2020.
Players can purchase the Expansion Pass right now via Nintendo's website or through Marvel Ultimate Alliance 3's in-game DLC menu.
By pre-purchasing the Expansion Pass, players will also receive a special in-game chef costume for character Deadpool.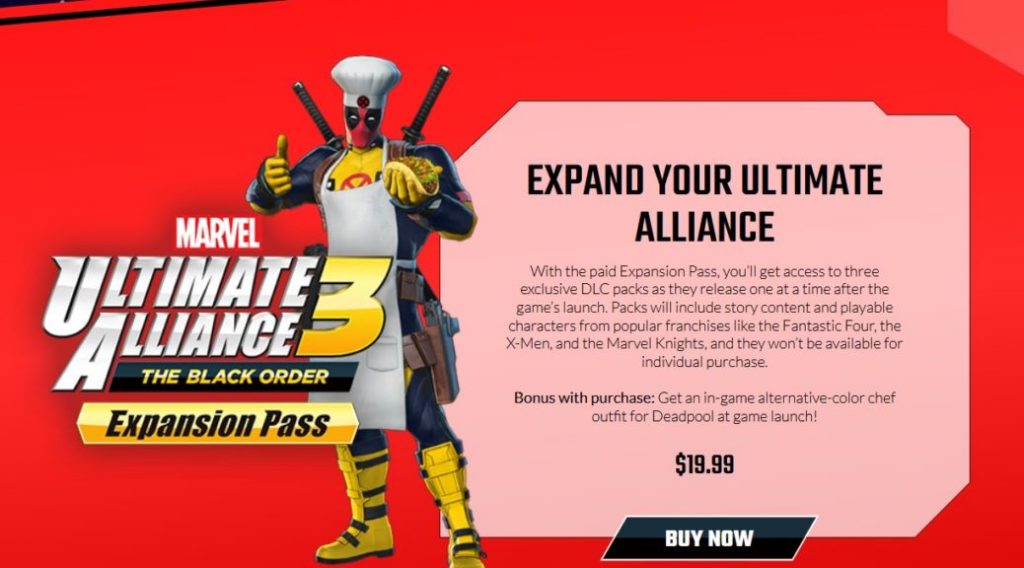 In addition to the three planned DLC packs, all players of Marvel Ultimate Alliance 3 will also receive Cyclops and Colossus as playable characters for free on August 30th.
What're your thoughts? Are you excited to get your vampire-hunting hands on the upcoming Marvel Knights characters? Let us know in the comments!
Leave a Comment