Mattel and Nintendo have been busy exploring Mario Kart merchandise options recently. From speciality themed Hot Wheels metal cars fashioned after Super Mario characters to recreating Mario Kart with the Hot Wheels Ai system, Mattel isn't hitting the final lap yet — it's only gaining speed.
Appearing at the Nintendo Lounge at San Diego Comic-Con, Mattel sometimes has a station within the ballroom of the Marriott Marquis & Marina. In 2017, fans could test out Mario and Luigi from the Hot Wheels Ai line before it launched later that year. For 2018, Mashable reported that Mattel showed a new line of Mario Kart toys that recreate the characters and vehicles from the game dubbed the Mario Kart Hot Wheels collection. These toys are palm-sized and appear to work with various Hot Wheel tracks. Currently Mario, Luigi, Princess Peach, Toad, Bowser, Wario, Yoshi, and Rosalina will be power-boosting onto store shelves this June, priced at $4.99 each.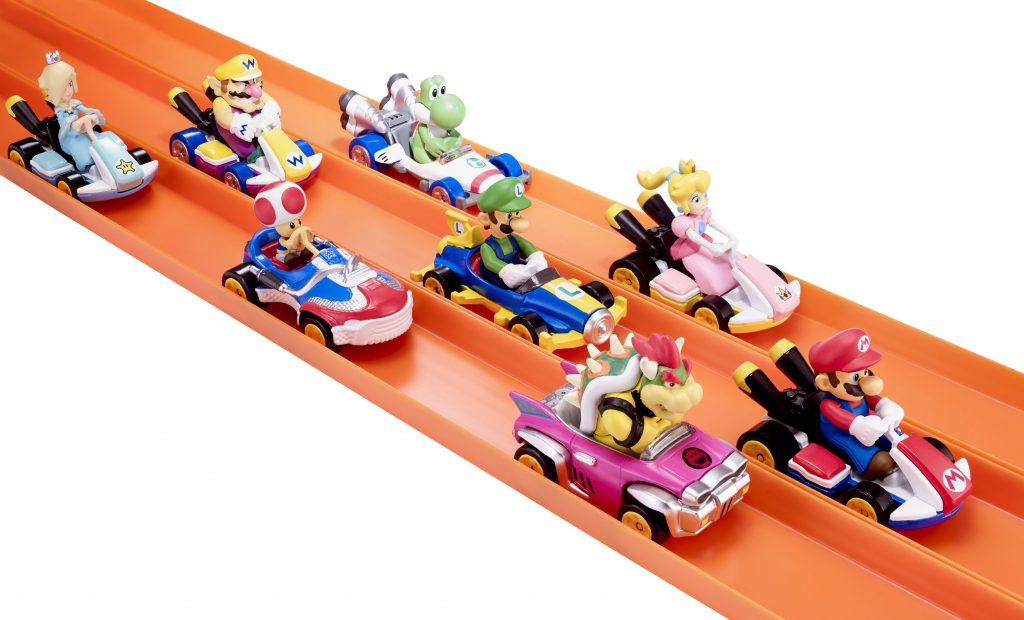 Mashable shared a new scoop today, announcing that another kart is entering the race. Joining the longtime tradition of convention "exclusives," Mattel will be selling a Metal Mario racer in some pretty swanky packaging.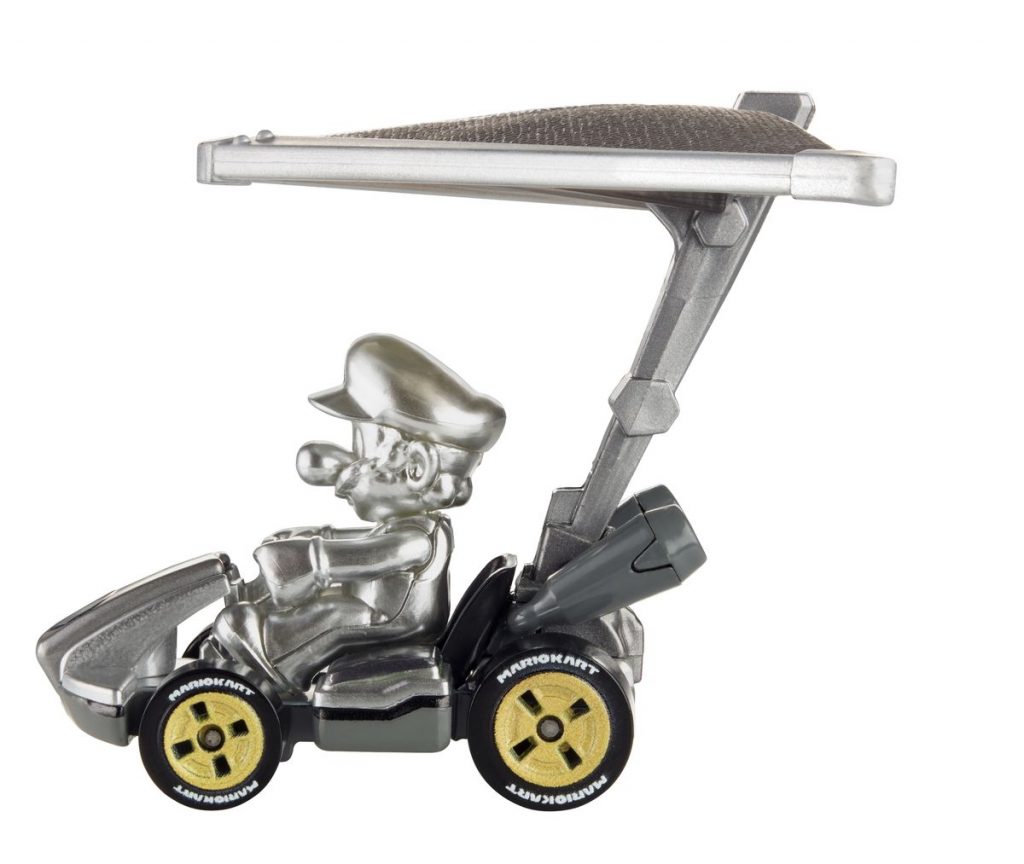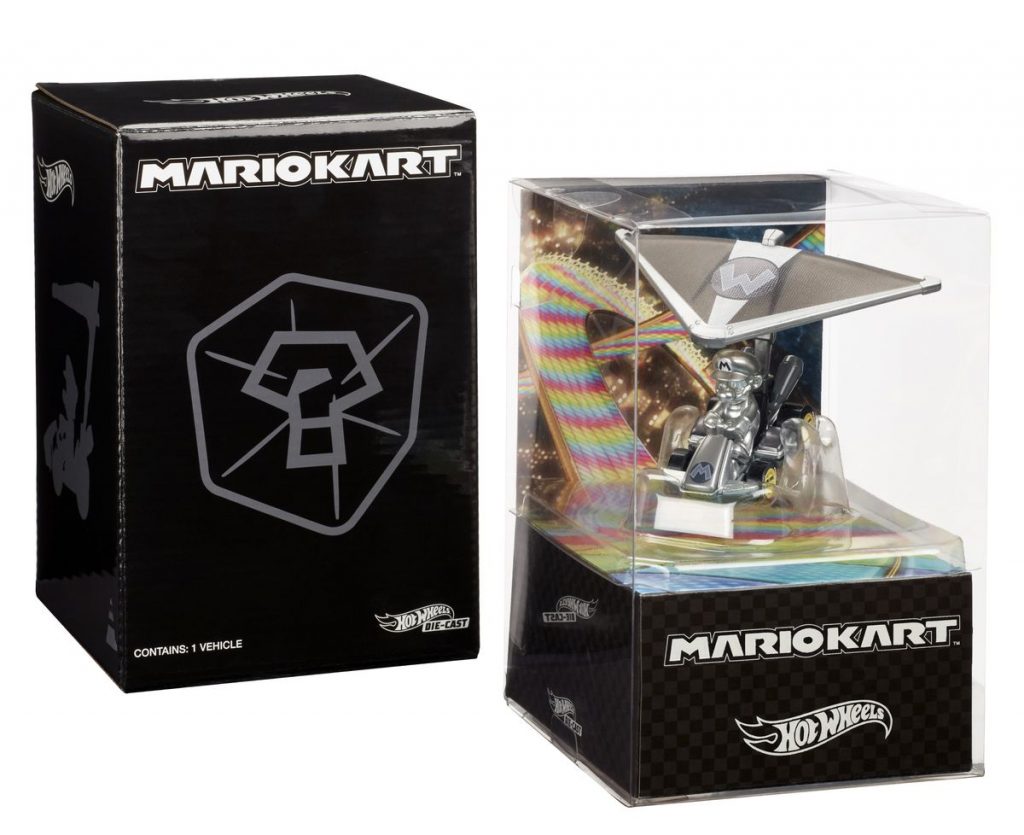 Costing $20, this Mario variant will be available to order on Mattel's site on June 17th and it'll be available at San Diego Comic-Con on July 17th. It's unclear at this point if the June sale date relates to pre-ordering the figure so it can be picked up at SDCC, but browsing Mattel's online store does show that they sell convention exclusives from previous years.
Interested in collecting these new Mario Kart toys for your personal collection? Keep an eye out next month at your local retailers that sell Hot Wheels toys!
Leave a Comment