Alongside today's introduction of the grim rosewater cookie in Animal Crossing: Pocket Camp comes another new Wall & Floor Collection — this one being perfectly complementary to this month's seasonal event theme. The "utterly refined, darling" plum damask wallpaper will "make the most mundane furniture seem posh" according to the in-game notice. One look at these offerings, and you'll agree for sure!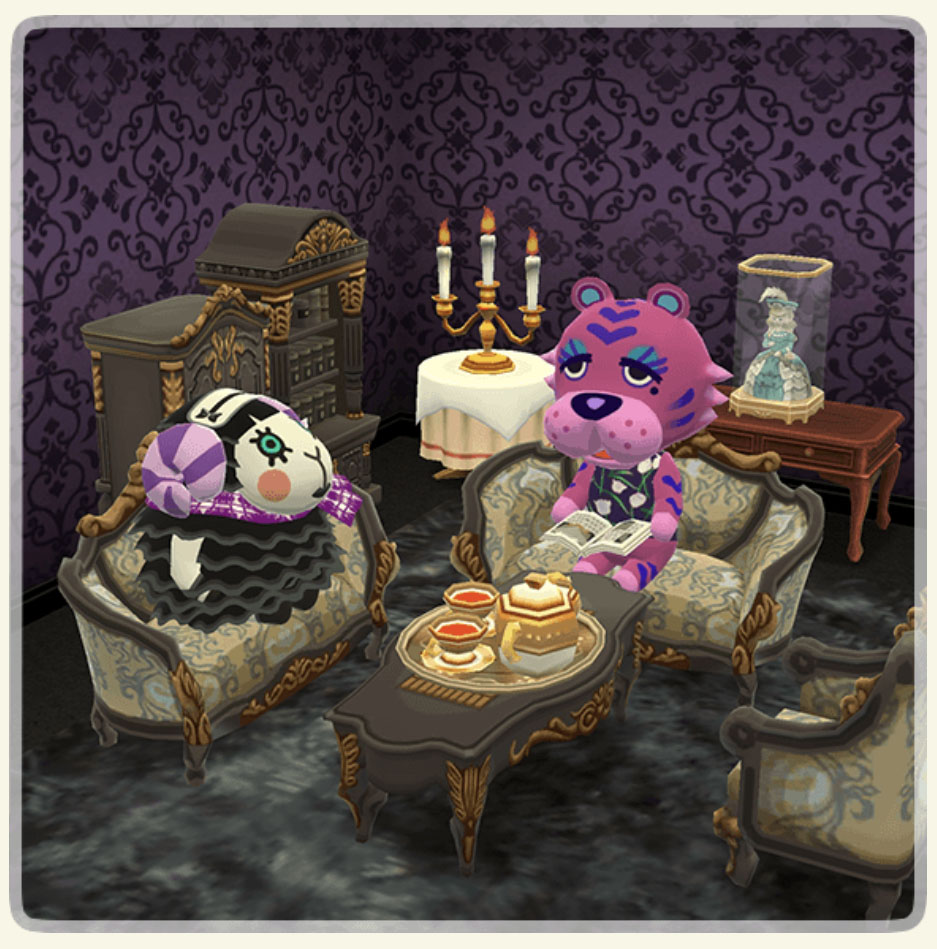 If that grim gothic style isn't what you're looking for, you have a few other options to consider. The rock-concert wallpaper will mesh wonderfully with the items from Cherry's rockin' cookie and all the seasonal event items we've been receiving in Pocket Camp lately.
Check out the full list of items to get a closer look: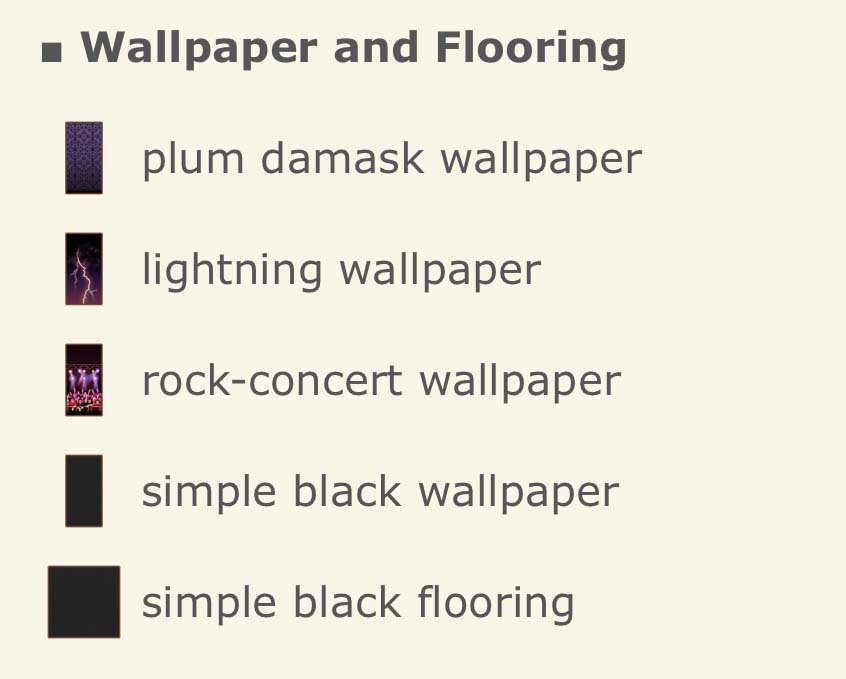 Keep in mind that Leaf Tickets are required to craft all of these, with the prices ranging anywhere from 60 to 120 tickets. You have until June 10th at 12:59 a.m. to craft everything.
Have fun decorating, campers!
Leave a Comment