That sneaky piggy in Animal Crossing: Pocket Camp, Agnes, is causing some mischief that I can't help but report about today, as it involves a new fortune cookie for us all. Agnes might not be my absolute favorite animal in the game, but that doesn't mean I can't get excited about the slew of new items that she's brought our way this morning. The grim rosewater cookie is offering a luxe collection that includes both furniture and clothing items in darker hues consisting of black, gray, and purple.
Have a look at the full item list and see for yourself: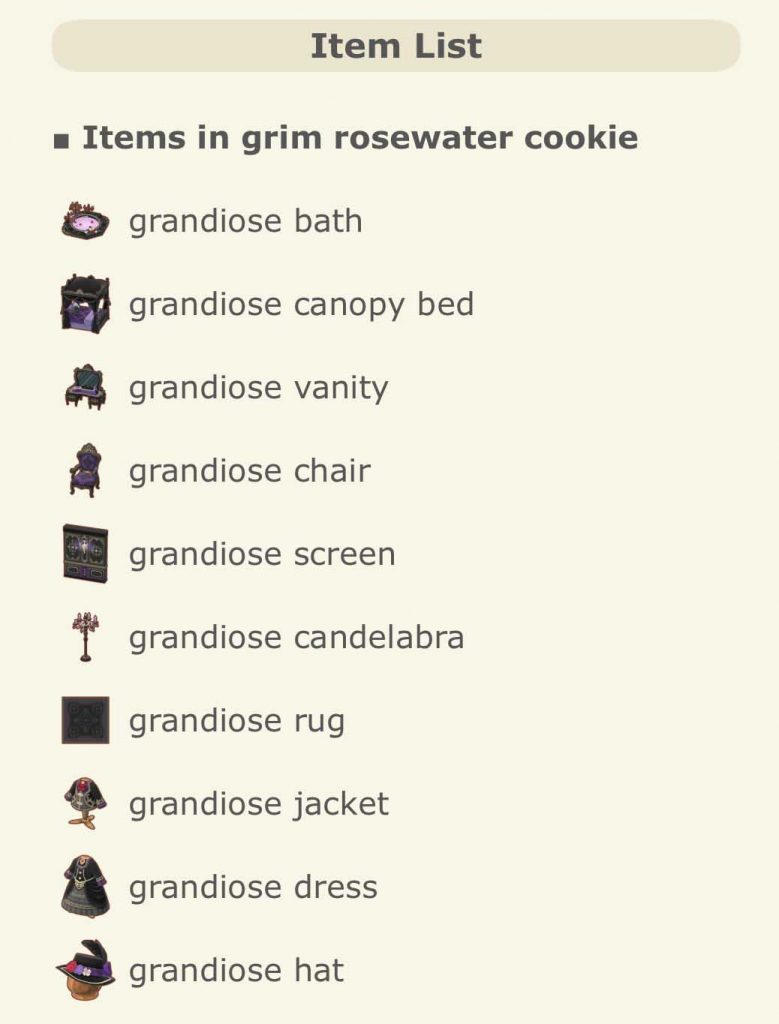 You may have noticed that many of these items are simply recolors of Tia's rosewater cookie that was released a few months back. Personally, I'm a fan of recolors — they bring similar styles in more varieties of colors and themes, giving campers a plethora of decorating options in camps, cabins, and their campers. While Tia's cookie was donned in pastels, Agnes' cookie offers a more dramatic take on the series.
Sadly, no item in the fortune cookie offers a Scrapbook Memory this time around, so you'll have to turn to other cookies to experience those adorable scenes.
You have until August 8th at 12:59 a.m. to snatch up the grim rosewater cookie, which gives you more than enough time to ponder which items to add to your wish list!
Leave a Comment