We got a glimpse of the new fortune cookie in a tweet from the Animal Crossing account the other day, and it looks like the game has delivered! Cherry's rockin' cookie has been added to the Fortune Cookie Shop in Pocket Camp's Market Place today. In it, you'll find a slew of items themed to an edgy punk-rock concert.
Check out the full item list: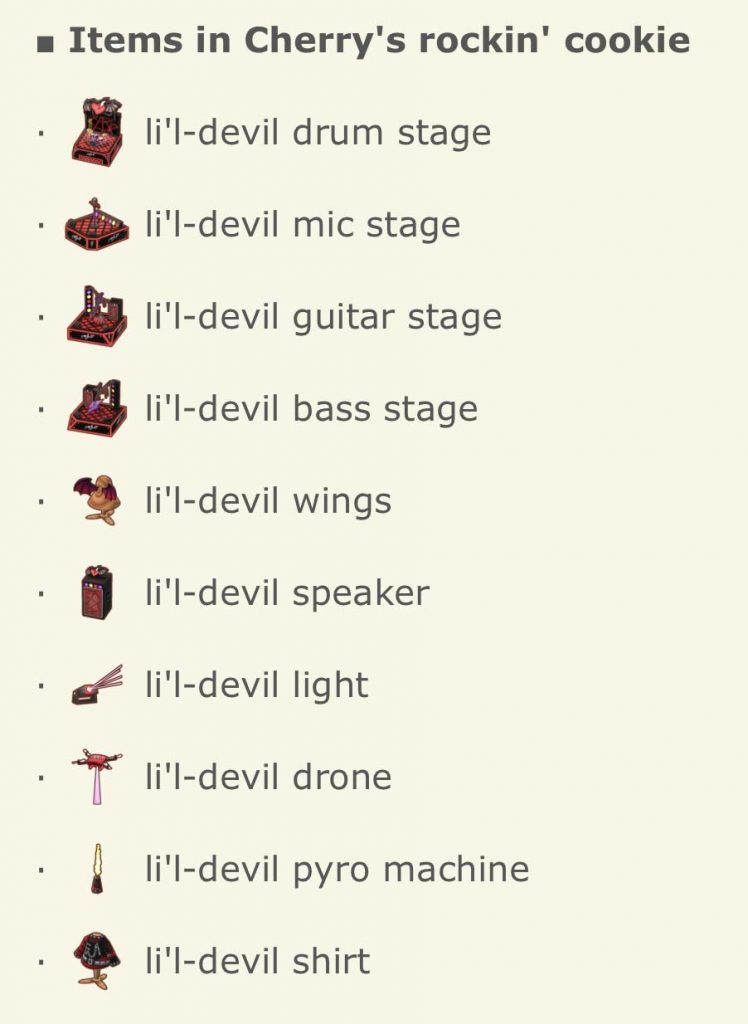 Like most cookies, this one has a featured furniture item: the li'l devil drum stage! Get lucky enough to score the item and you'll have the opportunity to view a special memory starring Cherry, Fuchsia, Bree, and Alice. Keep in mind that you'll also need to fulfill the animals' requirements to do that!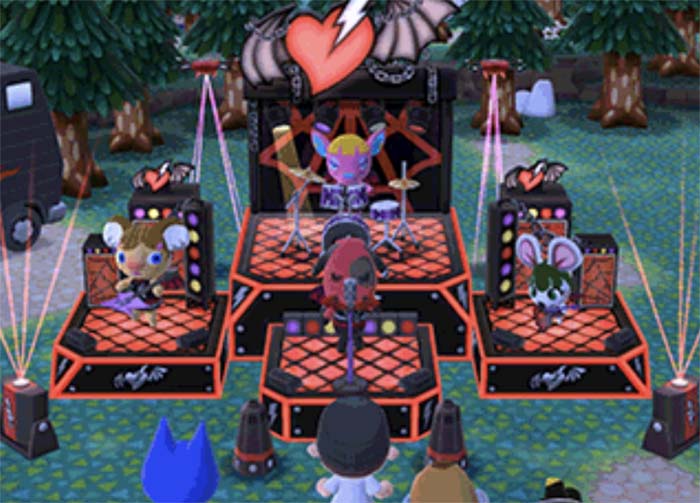 You have until July 25th at 12:59 a.m. to rock this cookie, which means you can try to snag your fave items from it for quite some time. Wishing you luck, campers!
Leave a Comment