Update: The Pokémon Center has confirmed that the most recent released Sitting Cuties plushes are indeed part of the final wave for the Kanto collection. Head on over to the Pokémon Center's dedicated Sitting Cuties page to view all of them!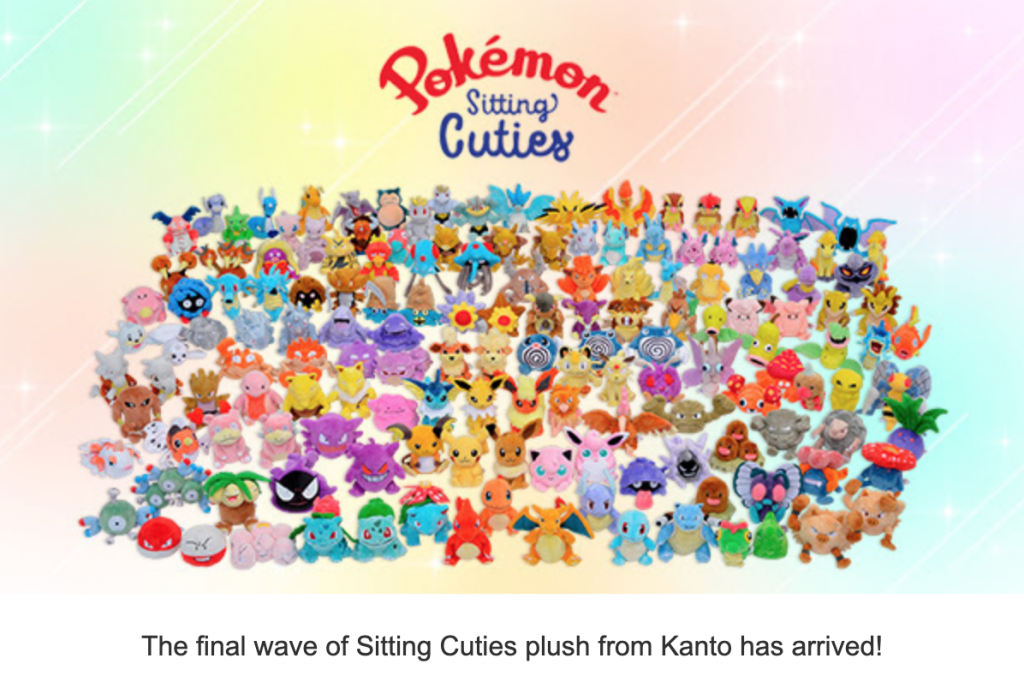 ---
Original article: More Sitting Cuties plushes arrive at the Pokémon Center – Vileplume, Gastly, and more!
Written by: Lauren Musni
The Sitting Cuties collection continues to grow at the Pokémon Center! We recently saw Dragonair, Chansey, Electrode, and others get some attention; and now we're getting the likes of Vileplume, Ivysaur, Gloom, Golbat, Kakuna, and a whole bunch of other new 'mon! Whether you want the entire series or just a few of your faves, you've gotta admit that seeing such a wide variety of Pokémon merch is pretty impressive.

On a more personal note, my favorites include Gyarados and Goldeen. It's rare that I come across these two in plush form, so seeing them available here is completely welcome!

At the time of this writing, it looks as though these new additions haven't yet been added to the dedicated Sitting Cuties page; so for the time being I recommend popping over to the Pokémon Center's New Products section to check out all the latest plushes instead.
Leave a Comment