The North America Open tournaments for Super Smash Bros. Ultimate and Splatoon 2 have come to a close at PAX East 2019, and there were some awesome prizes dished out to the victors. Here's the run down:
Splatoon 2
Living up to their name, FTWIN clenched today's Inkling Open. Securing a spot as Team North America for the Splatoon 2 World Championships 2019 this June, that's not the only reward they earned. Team members Quevo, Shak, Ice, 2-D, and Kyo were each given custom made Nintendo Switch Pro Controllers.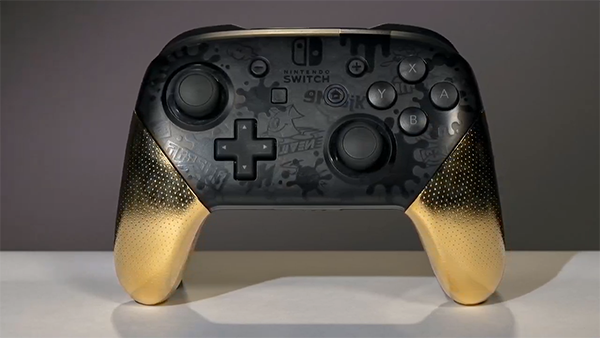 Instead of the neon pink and green color combo, these Pro Controllers are gilded in gold. A perfect prize to match Japan's, gold amiibo versions of the Inkling Squid and Octoling Octopus, these specialty controllers will have collectors and artists recreating their own versions… provided that you can still find a Splatoon 2 themed Pro Controller on store shelves.
Super Smash Bros. Ultimate
In what could be described as a nail-biting fight, Team Southeast held their own and prevented a bracket reset during the grand finals. Defeating Team Northeast, we'll see Wrath, Devonte, Poltergust represent North America in a series of 3 vs. 3 matches to end all at E3. Before we jump to June, however, Team Northeast needs a shiny prize too.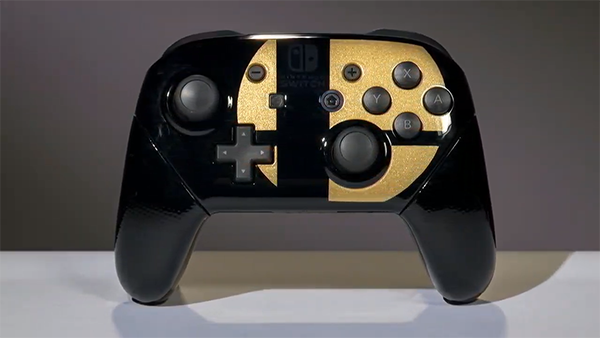 Following today's prize theme, a custom Nintendo Switch Pro Controller was given to each player. Instead of making the handles gold, like the Splatoon 2 version, it is the Super Smash Bros. logo that undergoes the glitzy and sparkling treatment.
Today's prizes can tug at your collector heartstrings, but who knows what Nintendo will have ready for the winners of the World Championships 2019 this June. Custom Switch units to match the Pro Controllers? Whatever the prizes may be, they will definitely be well earned!

Leave a Comment