Golden amiibo are nothing new — both Mr. Nintendo and the Blue Bomber have gotten the 24k treatment before. But those aren't dazzling prizes for winning a national video game tournament, and these two new shiny plastic figures straight from Splatoon Koshien 2019 will have you believe that squids and octopi can be luxurious.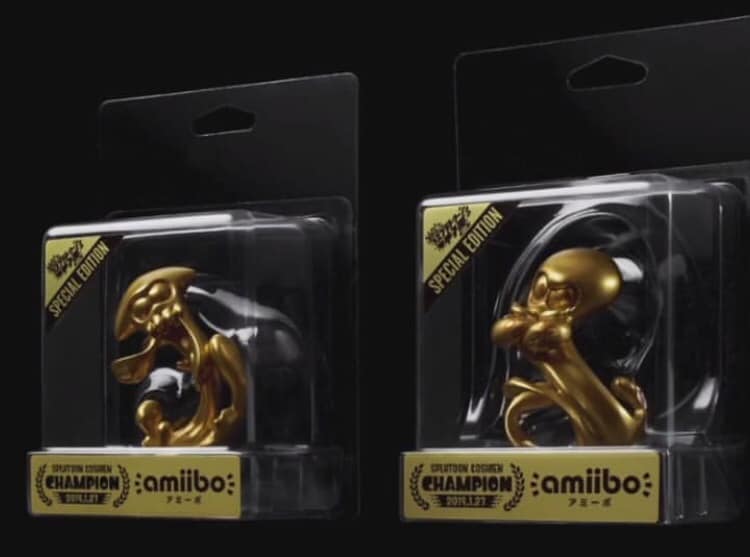 Given away as a special prize in the fourth annual national Japanese tournament, these few-of-a-kind collectibles are sure to become the most hard to get for the most avid of amiibo collectors out there, as it would require either becoming one of the best Splatoon players in the world or finding a winner willing to part with the figure for a presumably hefty sum of cash.
第4回スプラトゥーン甲子園
全国決勝大会 2連覇したぞおおおおお!!!

ダイナモン、たいじ、やまみっちー

俺が"宇宙"だ!!!!!!! pic.twitter.com/nKSqx5sNSW

— えとな🍵 (@et7sp) January 27, 2019
While the figures have only been handed out for Koshien, fret not — rumor has it that the prizes will also be given out to the winners of the upcoming North American Inkling Open 2019. So get your booyahs ready, because it'll be a bloodbath (inkbath?) in pursuit of these goodies.
Leave a Comment