Hail to the Bullet King! Dodge Roll Games announced today that their awesome bullet-hell action game Enter the Gungeon will be getting its final free update next week on April 5th.
The update itself, aptly titled A Farewell to Arms, is being touted as the game's last. Fortunately, it's going out with a bang, offering two new playable characters (a first for the series), as well as dozens of new guns and items, a secret floor, an additional boss, and the community-inspired Rainbow Mode. Gallant gungeoneers can also expect the usual tweaks and balances to the game, which should make dreams of building the ever-elusive Gun That Can Kill the Past that much more attainable.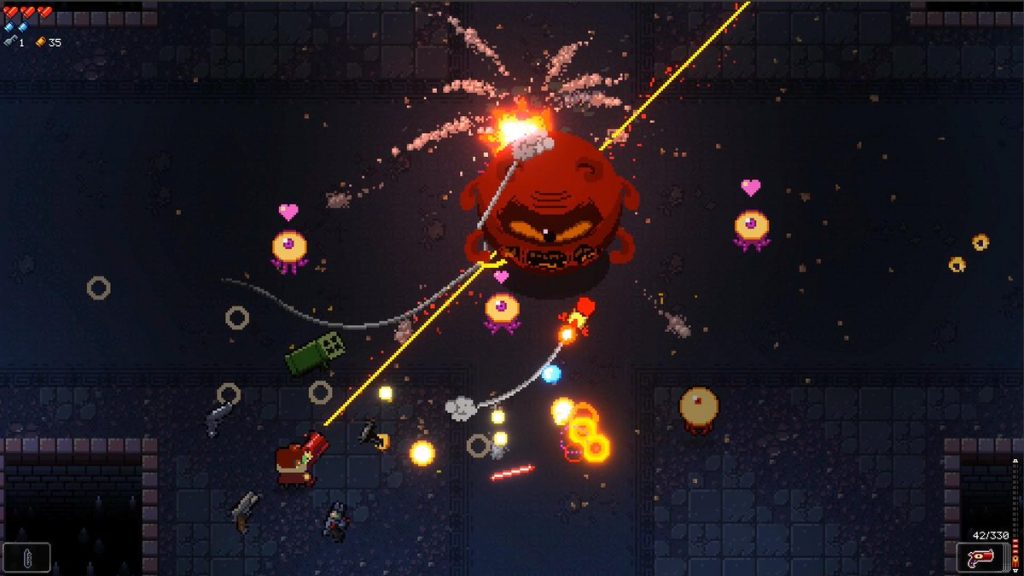 If you haven't already experienced the game's ballet of bullets we highly recommend it. Enter the Gungeon's an absolute blast thanks to its responsive gunplay, charming pixel presentation, and awe-inspiring enemy designs. April 5th also happens to mark the three-year anniversary of the game's initial release, so what better way to celebrate than loading a copy in your Nintendo Switch's chamber?
Leave a Comment