It's that time of month once again, when Nintendo tries to excite us with its rollout of NES titles paired with your Switch Online subscription. This month it's a pair of solid picks and a couple of SP surprises, available now via an update to the service's app.
New #NES games have been added to #NintendoSwitchOnline – Nintendo Entertainment System! Wipe out hordes of radioactive mutants in Blaster Master, and seek out the Triforce of Courage in #Zelda II: The Adventure of Link. Start playing today! https://t.co/ZPh215YNeT pic.twitter.com/xv90zeW5aT

— Nintendo of America (@NintendoAmerica) January 16, 2019

Zelda II: The Adventure of Link will always be remembered as the Zelda that's not quite a Zelda — but for all it shakes things up compared to the original, it's managed to leave an impact on the franchise that's grown over time. If you ever wanted to see why this one has such an interesting reputation, now's a great time to do just that.
Blaster Master may already have some eShop presence via its earlier released remake courtesy of Inti Creates, but the original still holds up well. Pilot a tank or step outside into this underground world of dangers, with some great shooting controls no matter which way you're playing.
As for the SP offerings, both Ghosts 'n Goblins and Ninja Gaiden have received updated versions that help get you all the way to the end of their notoriously difficult adventures. The real star this month isn't to be found on the NES app, though if you give the Famicom version a spin you'll find early 2D fighting game (and origin of Smash Assist Trophy Sukapon) Joy Mech Fight ready and waiting for you. Here's hoping there won't end up too many differences between the US and Japan selections going forward.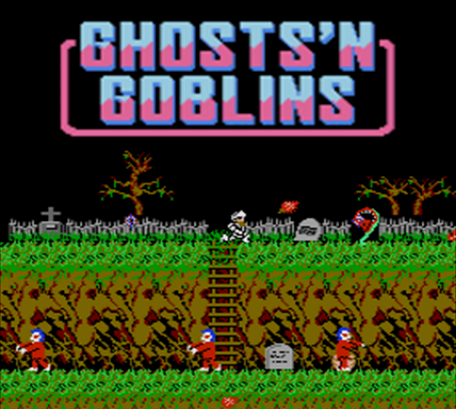 Be on the lookout for word of February's additions in the coming weeks, and enjoy these titles in the meantime.
Leave a Comment